Police lauded for aiding prisoner's children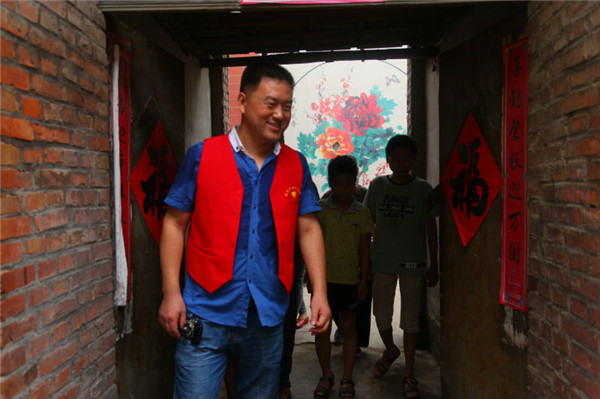 Police officer Hao Zhiguo. Photo provided to chinadaily.com.cn
A police officer is being widely praised for helping a prisoner's children, who were left alone without parents, for five years.
In 2012, Hao Zhiguo, working as a traffic police officer for 20 years in North China's Hebei province, started to provide money, food and other daily necessities to two brothers whose father was imprisoned for a traffic accident.
The boys' mother left due to the accident and heavy burden she faced raising the children alone.
The boys, who were in primary school at the time, were left with their 85-year-old grandma at Shuanglou village in Xingtai.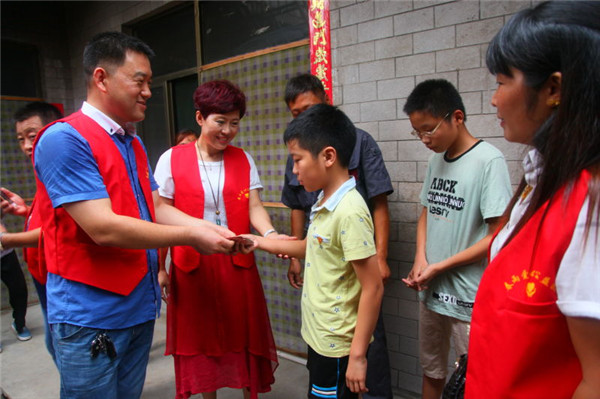 Hao Zhiguo at Shuanglou village in Xingtai. Photo provided to chinadaily.com.cn
"The difficulties at home almost forced them to drop out of school, which I couldn't bear after I heard [about] it," Hao said.
Since then, Hao has financed the boys' school and brought them to his home during Chinese New Year when families usually reunite.
"The children are innocent no matter what their parents do," Hao said.
He is relieved now because the children's father has recently been released from prison and their mother has returned home.
Contact the writer at zhangyu1@chinadaily.com.cn.