Five years on: Roads bring country prosperity
Editor's note: China has greatly improved its road infrastructure since the 18th National Congress of the Communist Party of China five years ago. The country now boasts the world's largest network of highways, which stretches 130,000 km and connects all regions above county level, with nearly all townships and administrative villages linked by roads.
Here, we have a look at some of the major projects completed in the past five years.
Beijing-Xinjiang Expressway - Longest highway that crosses desert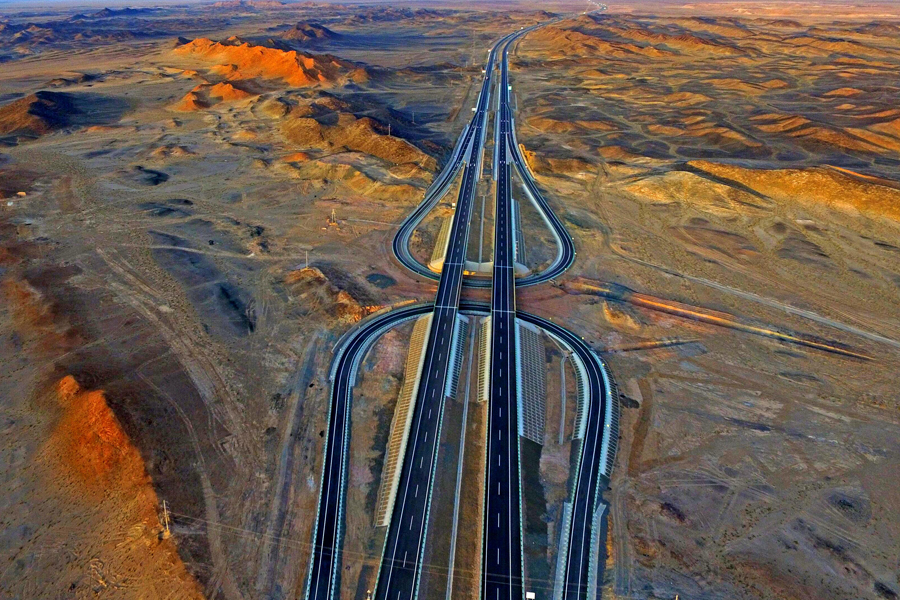 The Beijing-Xinjiang Expressway is one of the seven expressways connecting Beijing and other major cities under a national expressway plan. With a total length of 2,540 kilometers, it is the longest highway in the world that crosses desert. Once operational, it will cut more than 1,300 km off the journey from Beijing to Urumqi, the capital of Xinjiang Uygur autonomous region in northwestern China. [Photo/VCG]