Revisiting natural wonders of quake-hit Jiuzhaigou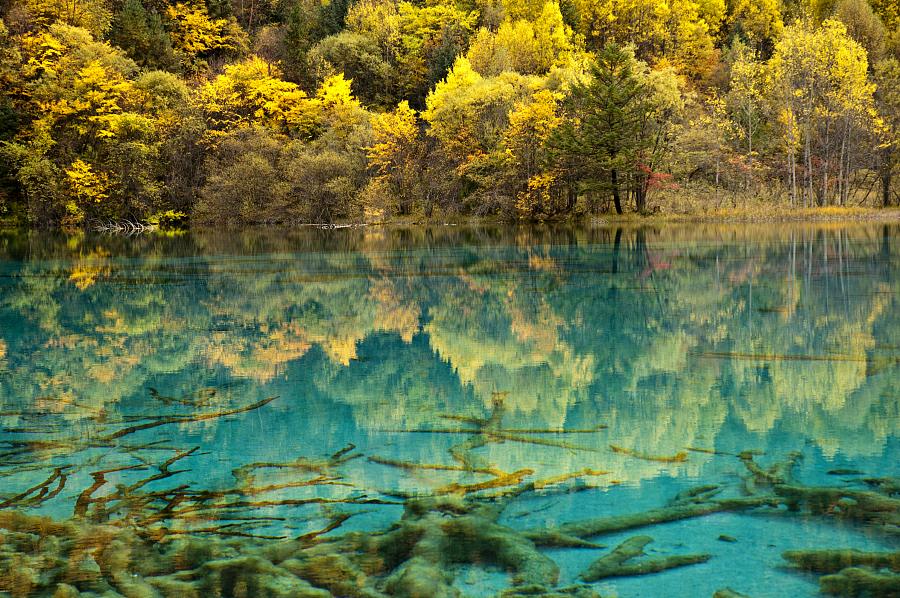 Autumn reflection in Wuhuahai, a key scenic spot inside Jiuzhaigou.[Photo/VCG]
The magnitude-7 earthquake in Jiuzhaigou county, Southwest China's Sichuan province, dominated the news in the past week in China.
Jiuzhaigou has long been renowned for its scenic wonders, especially the high waterfalls, snow-covered peaks as well as lakes of varied colors. Tourism is a pillar industry in the region, with visitors from home and abroad visiting Jiuzhaigou every year.
Jiuzhougou was inscribed as a World Heritage Site by UNESCO in 1992.
After the earthquake struck the county, many scenic spots sustained serious damage, especially Nuorilang Waterfall, the widest waterfall of its kind in the country, which has almost "disappeared". While many people were distressed to learn that so many natural wonders were damaged, experts said patience is needed to let nature repair itself.
As we pray Jiuzhaigou to soon recover from the wounds, let's revisit the attractions to keep those beautiful moments alive in our memory for as long as possible.