Young woman who saved man from car fire praised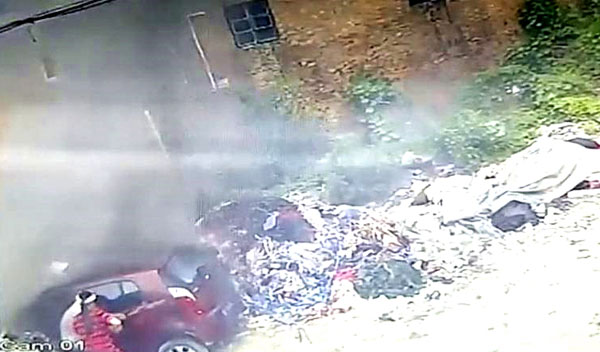 A camera image shows Sun Meiling is dragging the driver out of his burning car. [Photo provided to chinadaily.com.cn]
A young woman is being lauded after saving a man trapped in a car fire at a village in Xiongan New Area, North China's Hebei province.
Sun Meiling, 19, rushed to the scene as soon as she was told a driver was trapped in a burning car at the scene of an accident last week.
"I first shouted to him to run, but he seemed very weak," said Sun, who is from neighboring Shandong province and moved to Xilijiaying village in Rongcheng county to work.
As the fire grew bigger and bigger, she was left with no choice but to drag the driver out of his seat.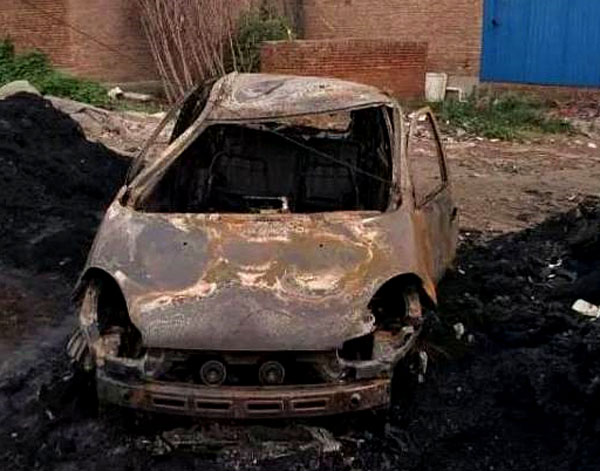 The wreckage of the car. [Photo provided to chinadaily.com.cn]
"He was too heavy for me, and I could only drag him out, but not far from the fire," Sun said. Luckily, a 33-year-old man came to lend a hand as she screamed for help.
Together, they saved the driver from disaster.
The 64-year-old driver, who had fainted due to chronic illness when the car was caught fire, suffered slight burns and is at a hospital.
Contact the writer at: zhangyu1@chinadaily.com.cn