Two killed, 55 hurt in gas explosion at Hangzhou restaurant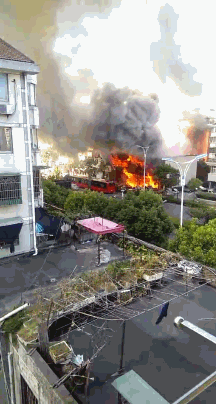 The explosion occured at a restaurant in Hangzhou, Zhejiang province on July 21, 2017.[Official Sina Weibo account of CCTV News]
At least two people were killed and 55 others injured in a gas explosion at a restaurant in Hangzhou, East China's Zhejiang province, on Friday morning, according to the local government.
A witness said the explosion shook the nearby buildings, sounded like a bomb.
The injured were rushed to the hospital. The fire has been under control.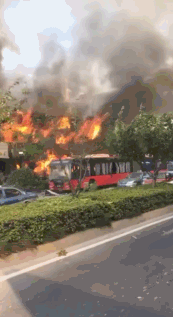 The explosion occured at a restaurant in Hangzhou, Zhejiang province on July 21, 2017.[Official Sina Weibo account of CCTV News]