Bringing modern living to rural villages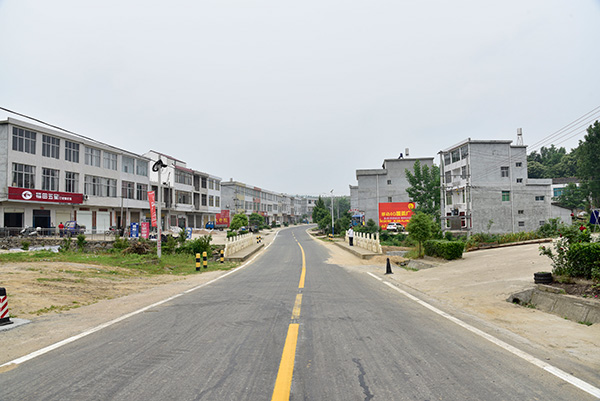 Concrete roads have connected Hongxing with the outside world. WU YAN/CHINA DAILY
Slow progress
About 440,000 people from Huanggang were killed in battle during the Chinese civil war, while more than 200 became marshals or generals when the People's Republic of China was founded in 1949.
Yet in the years that followed, the city was slow to develop, largely due to its mountainous location. Today, it still has more than 1 million people living in poverty.
In 1999, the city government became the first in China to send employees from government agencies, public institutes and SOEs into the countryside to guide poverty alleviation efforts.
More than 20 teams were dispatched to cover 19 villages in Tuanfeng county, with each assigned to stay for a minimum of two years.
Liu was initially dispatched along with six others to Wangjiafan village. "At the time, it had no road access, so vehicles couldn't reach it," he said. "I got off a bus in the middle of nowhere and had to walk several kilometers to get there."
His team lived in a shabby farmhouse and fetched water from a pond every day to cook and bathe, he said.
"There were no streetlights, so it was pitch black at night. And there were no recreational facilities, no TVs or smartphones," Liu said. "We had to endure hardships and form good relationships with the village cadres and residents, otherwise they would resist help.
"We stayed for 20 days each month and would rotate so that at least two of us were in the village at any time."
Three months into the program, the Hubei government called a meeting to share the experiences in Huanggang with other cities and counties, while leaders were given tours of the villages involved.