How Xi's statements transformed online services
On April 19 last year, President Xi Jinping called for informatization development and breakthroughs in core internet technology in China, while presiding over a symposium on the topic. One year later, we take a look at changes that have happened and how ordinary people have benefitted.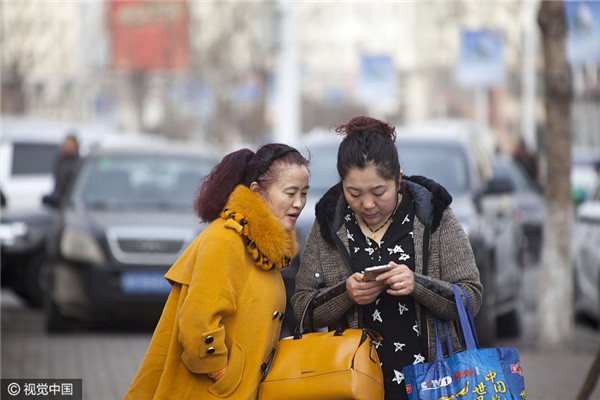 Two women look at a mobile photo in Jilin city, Northeast China's Jilin province, as the whole city rolls out access to optical fiber network on March 31, 2016. [Photo/VCG]
Linking up more villages with optical fiber
More than 61 million rural households had access to optical fiber network by the end of November in 2016, rising by 90 percent compared to that at the end of 2015. The central government and private sector companies invested over 30 billion yuan ($6.88 billion) to upgrade and build optical fiber network in villages in 2016. More than 90 percent of villages are expected to have access to optical fiber network by the second half of 2017.