Israeli man searches for his roots in NE China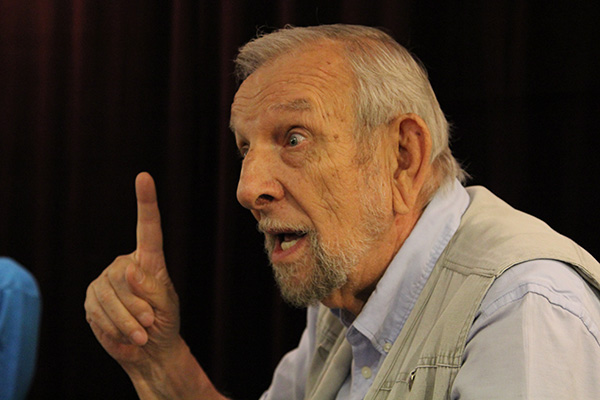 File photo of Israel Karny. [Photo by ZHANG JINYING / FOR CHINA DAILY]
Although Israel Karny had never been to Harbin, capital of Northeast China's Heilongjiang province, before this May, Harbin was not foreign to the 79-year-old man from Rishon LeZion, Israel.
His grandfather and father had lived in the city for many years before Karny was born in Tianjin in 1938. In 1949, one year after the founding of Israel, the family returned to their homeland.
Last week, accompanied by a friend, Karny began to search for his Israeli roots in Harbin.
"I still remember my grandfather showed me a picture of his attending a party and told me it was in the Modern Hotel in Harbin," Karny told Modern Evening Times, a local newspaper. "There were a lot of memories for my family in the city."
At that time, an idea had started to form in his mind – he wanted to visit the city where his ancestors had lived. When he went, he chose to stay at Modern Hotel, which he remembered from the picture.
After hearing the old man's story, the hotel staff gave him a book named the Concise Harbin Jewish Dictionary as a gift.
Although he couldn't read Chinese, Karny was still quite interested in the book.
What made him more excited was that he found a picture of his grandfather and his parents' names in the book.
Karny enjoyed the beautiful scenes of the city and the delicious food during his time in Harbin.
Before he left last Saturday, he carefully selected some gifts.
"I want to share the city with my relatives and friends in Israel," he said.