Teacher promotes importance of exposure to nature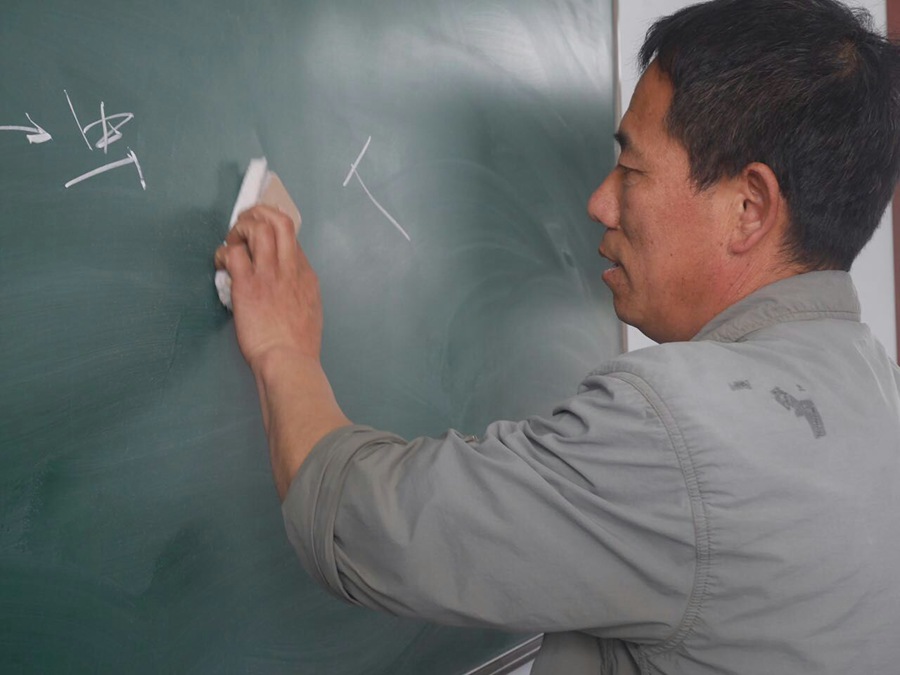 File photo of Li Rongfu. [Photo provided to chinadaily.com.cn]
How many kinds of plants could you recognize when you were in middle school?
"I know more than 30 types of plants and some common herbs," said Liu Yan, a seventh-grade student in Jilin province, adding that she has her biology teacher, Li Rongfu, to thank for her knowledge.
Born at the foot of Changbai Mountain, 54-year-old Li grew up in an environment with rich vegetation and is now an expert in botany.
"Today, students live in built-up areas, and due to a lack of exposure to nature, they know little about it," he said.
He said he likes to see students have more contact with nature and takes time to pass on knowledge, even when it is not part of their curriculum.
Li spent more than 600,000 yuan ($87,000) building a 240-hectare botanical garden in Malugou village last year. Students can visit for free and, like Liu, learn information what they won't find in a textbook.
The teacher also built a smaller botanical garden at his school in 2010, which had more than 100 kinds of herbs, with labels displaying their names and functions. However, the garden later made way for a new school building.
"Students in cities are surrounded by reinforced concrete buildings. I believe it's my duty to help free them by allowing them to spend time in natural surroundings," Li said.