Peak crawfish eating season is here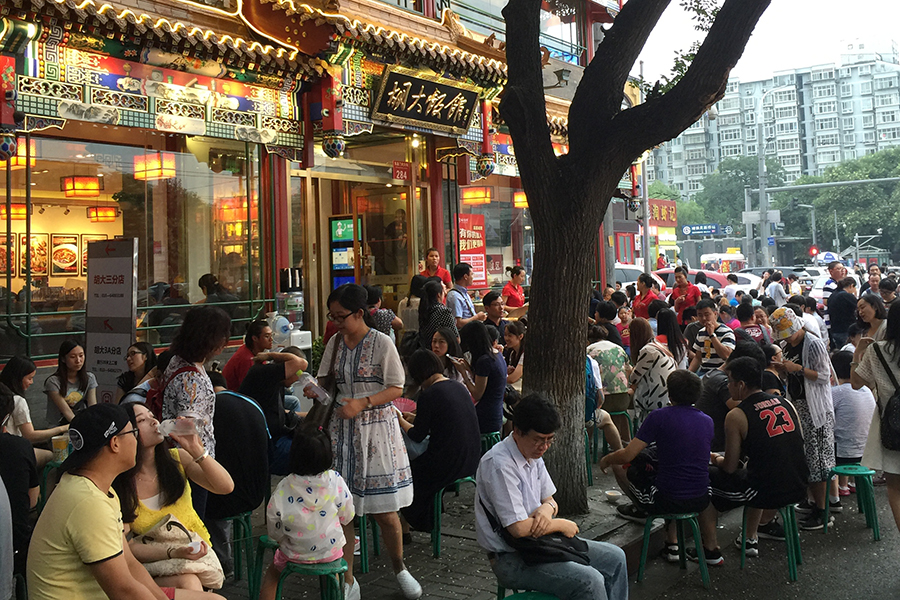 People wait outside a restaurant serving crawfish on Guijie street, in Beijing, July 16, 2016. [Photo by Zhang Jie/chinadaily.com.cn]
Crawfish appears regularly on Chinese tables. At Beijing's famous eating street Guijie, it's not unusual to queue up for over an hour to eat the delicacy on summer nights.
According to China's leading group-buying provider Meituan, more than 1,500 tons of crawfish were eaten by Chinese people last June, and the market value has surpassed 100 billion yuan in China.
As peak crawfish-eating season (May to September) has begun, it's time to get your friends together to enjoy the feast.