TCM training program expands to Portuguese practitioners
A group of Portuguese healthcare providers came to Nanchang, capital of Jiangxi province, to participate in a training program on traditional Chinese medical therapies, such as acupuncture, massage and heat-sensitive moxibustion, at the affiliated hospital of Jiangxi University of Traditional Chinese Medicine.
The university, known for its first-class acupuncture, supports the program. The university also has a branch in Lisbon, Portugal, which teaches local people more about TCM.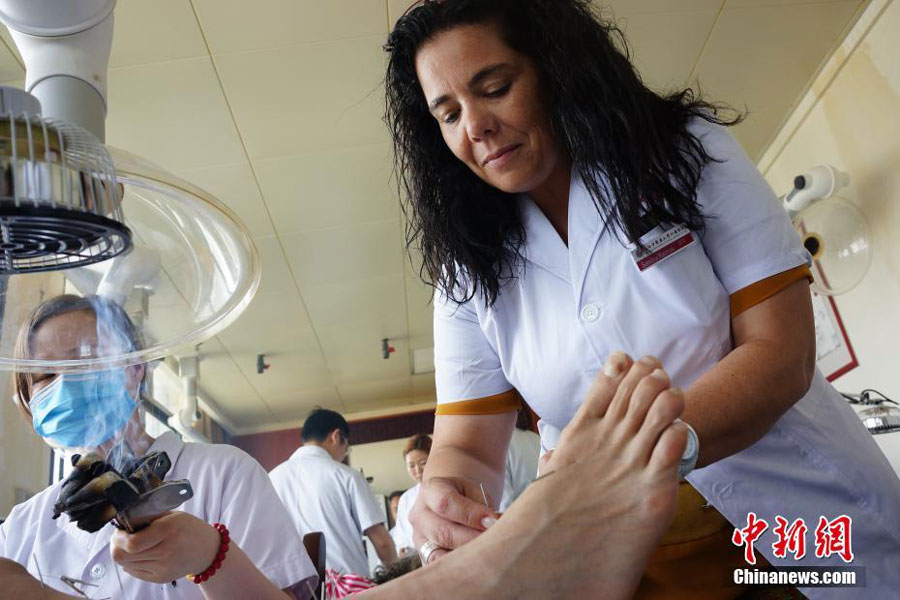 A Portuguese healthcare trainee learns acupuncture at the affiliated hospital of Jiangxi University of Traditional Chinese Medicine on May 16, 2017. [Photo/Chinanews.com]