Top 10 most popular Chinese cities for foreigners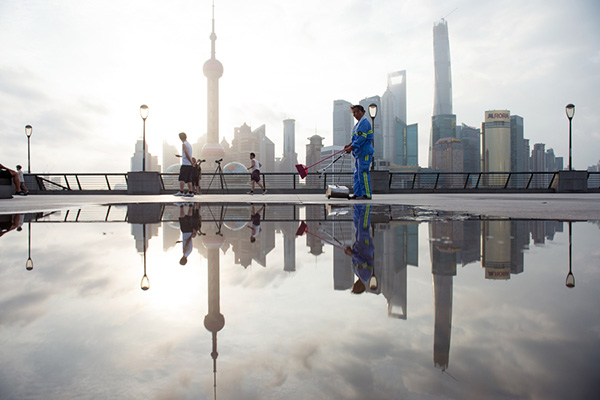 A worker cleans the promenade on the Bund along the Huangpu River against the skyline of the Lujiazui Financial District in Pudong in Shanghai on July 24, 2014.[Photo/VCG]
Shanghai tops the list of most popular cities in China for expats in a survey released on Saturday.
Famous for its international atmosphere and multicultural environment, Shanghai is the most attractive city for foreigners, followed by Beijing and Hangzhou.
The financial hub scored highest in the ranking's four key criteria of policies on foreign professionals, government affairs, working environment and living environment.
The other seven cities on the list are Qingdao, Tianjin, Shenzhen, Suzhou, Guangzhou, Nanjing and Changchun.
This study is conducted by International Talent magazine and the China Society for Research on International Professional Personnel Exchange and Development to promote Chinese cities among expats. The survey has been carried out each year since 2010.
About 25,000 foreign professionals took part in the survey through either face-to-face interview or online questionnaires in December and January.
China has become a popular destination for many foreigners due to its favorable policies and good career opportunities.
Between 2011 and 2015, foreign experts paid more than 3 million visits to China, either for short trips and long-term employment, according to the State Administration of Foreign Expert Affairs.
That's a 30 percent increase compared with 2006 to 2010.