Taste preference inspires man, trafficked as a child, to look for birth family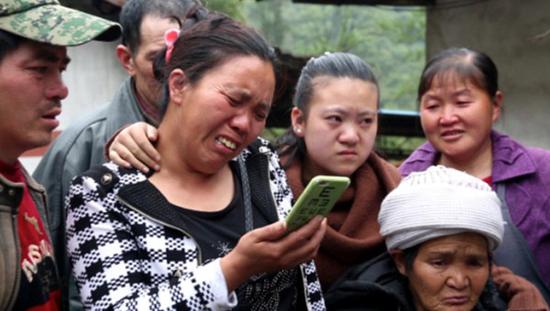 The birth parents of Hu Kui, originally named Fu Gui, speak to their son for the first time in 27 years, after he was taken and trafficked as a child. [Photo from web]
A 33-year-old man, who was kidnapped and trafficked 27 years ago, has recently made contact with his birth parents, after recognising he had a different taste in foods from his adopted family.
Hu Kui, originally named Fu Gui before being abducted, was inspired to search for his original roots by noticing he liked his food spicier than what he was being served by his family at East China's Fujian province. Hu said he enjoyed dishes made with peppers from Southwest China's Sichuan province, where spicy food is quite popular.
Hu, who said he had a blurred memory of the event, then decided to register to a website, specialising in locating the families of those who have been trafficked, in 2009.
Years after Hu registered for the specialised service online, his birth father joined in January, 2017, and uploaded a photo of his son, which was taken at the age of four.
While Fujian was several thousand kilometers away from his birthplace, the system – used by the website – matched the pair by using facial recognition on the photos they uploaded.
The two confirmed they were later related, being father and son, by taking a DNA test.
Hu made contact with his family, for the first time in 27 years, on April 8.