5.1-magnitude earthquake hits SW China, no casualties reported yet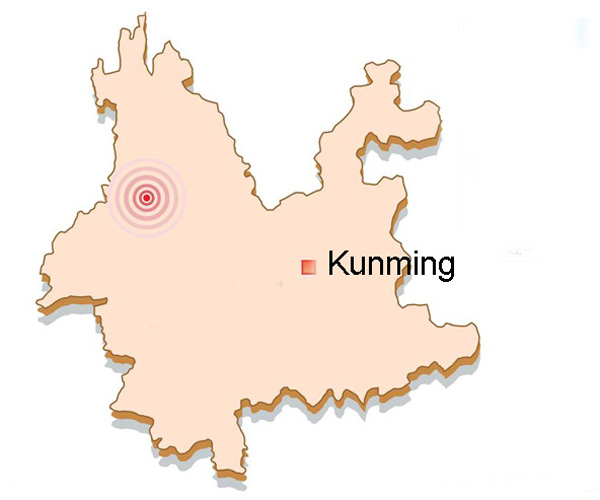 Image from Xinhua
KUNMING -- A 5.1-magnitude earthquake jolted Yangbi county in Southwest China's Yunnan province at 7:55 am Monday, with no casualties reported so far.
The epicenter, with a depth of about 12 km, was monitored at 25.89 degrees north latitude and 99.8 degrees east longitude, according to the measurement of the China Earthquake Networks Center (CENC).
Four tremors measuring 3 to 4.7 on the Richter scale hit the same region before and after the 5.1-magnitude quake, the center said.
Wang Caixun, a publicity official of Yangbi, said the epicenter was the county's Ajia and Puping villages, where some houses were reportedly damaged.
Fire fighters and medical teams are heading to the villages, Wang said.