China launches Lancang-Mekong body with five countries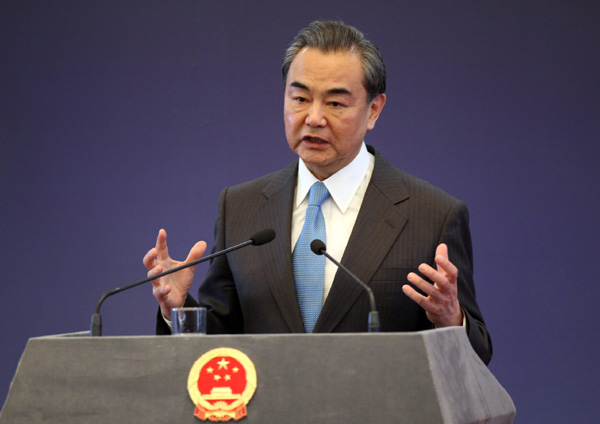 Foreign Minister Wang Yi addresses the launching ceremony of the Lancing-Mekong Cooperation China Secretariat in Beijing on Friday. [Photo by Zhang Wei/China Daily]
China launched a secretariat on Friday to enhance cooperation with five countries along the Mekong River.

The Lancang-Mekong Cooperation China Secretariat, set up in the Foreign Ministry, will focus on various tasks, including coordinating and implementing cooperation between China and Vietnam, Laos, Cambodia, Myanmar and Thailand.

Foreign Minster Wang Yi, joined by envoys from the five countries, said in the launching ceremony that the establishment of the secretariat showed China's determination to work with the five countries to push forward the Lancang-Mekong cooperation.

China and the five countries, he said, agreed that each of them should set up a national secretariat or coordinating agency for cooperation in the first half of this year.

Wang also urged the countries to complete, this year, all 45 early projects they agreed under the Lancang-Mekong Cooperation mechanism, which was officially established in the First Lancang-Mekong Cooperation Leaders' Meeting held in Sanya, Hainan province in March 2016.

China and the five countries share water resources provided by the river, which rises in the Qinghai-Tibetan Plateau and runs through Southwest China and the Indochina Peninsula.