Perfect move: Female chess master discusses life and video games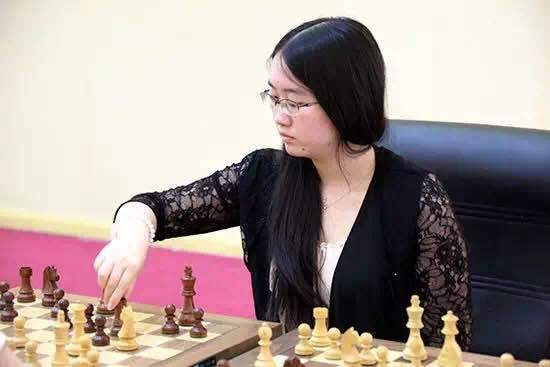 Tan Zhongyi plays chess in a file photo. [Photo provided to chinadaily.com.cn]
The world championship crown came as a surprise for the 25-year-old Chinese chess player Tan Zhongyi, who entered the event ranked ninth.
"I had expected to make some moves at this big event, such as reaching the last 16," she said.
"Every game was very tough and I think my mental strength helped me in the final."
On March 3, in the final of the World Championship in Tehran, Iran, Tan defeated the favorite Anna Muzychuk from Ukraine on tie-break with 1,5 – 0,5 to claim the title.
She became the 16th Women's World Champion and the fifth Chinese player to win the highest title in the chess history.
Born in Chongqing in 1991, Tan started to learn chess from her father at the age of six.
"My father taught me all types of chess games and I fell in love with chess," she said.
She soon showed her talent. In 2000 and 2001, she won the World Youth U10 Girls Chess Championship in Oropesa del Mar, Spain. In 2002, she won the World Youth U12 Girls Chess Championship in Heraklion, Greece.
Since 2009, Tan has represented China in the Women's World Team Championship.
She also competed in the Chess Olympiad for China in 2008, 2012 and 2016. She won the women's gold medal for board 4 at the 42nd Chess Olympiad in 2016.
According to Tan's father, Tan Kairong, his daughter used to train for 10 hours a day and participated in about 80 matches a year.
As chess is a high-stress activity, Tan has found her own way to unwind.
"I like staying at home if possible, playing video games and reading fantasy fictions," she said. In the future, she hopes to explore more possibilities in the sport and looks forward to more achievements.