Woman collects 10,000 pairs tiger-head shoes, worth 1m yuan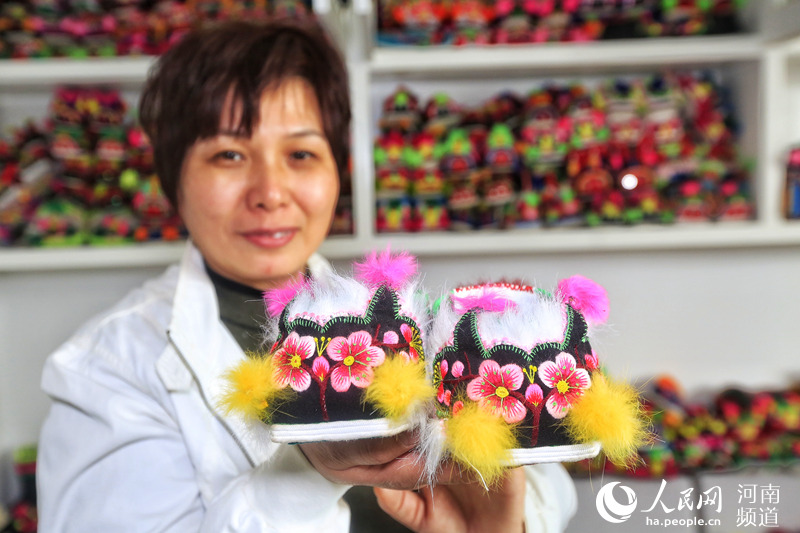 Hu Shuqing shows off a pair of tiger-head shoes. [Photo/ha.people.cn]
Colorful tiger-head shoes are a beautiful childhood memory for most Chinese people. As time goes by, however, fewer and fewer children wear such shoes, and the people who know how to make the shoes are also decreasing in number. Hu Shuqing, a woman in Qixian County, Henan province, has collected about 10,000 pairs of tiger-head shoes over 17 years. Her collection is worth more than 1 million RMB.
"I was given a pair of tiger-head shoes over 10 years ago, and I have been obsessed with the shoes ever since," said Hu.
Tiger-head shoes are a traditional Chinese folk handicraft that are also used as footwear for children. Their name comes from the toe cap, which resembles the head of a tiger.
Hu has traveled to many places around the country to buy tiger-head shoes, especially temple fairs during Spring Festival. Folk arts need to be protected, exhibited, shared and passed on, she emphasized.