Hot job prospects in 2017
In which industries are workers in demand? Who can expect to have deeper pockets in the new year? Let's have a look at the job market in 2017.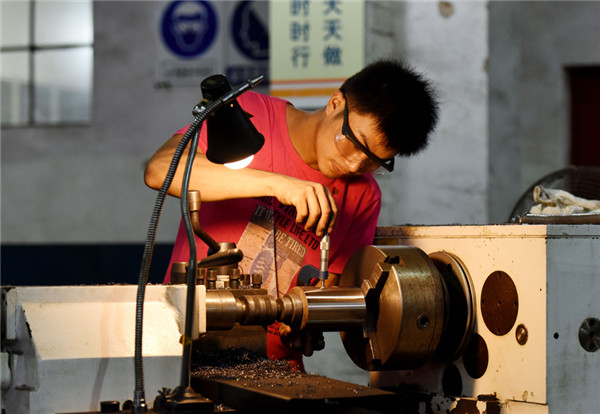 A technician works on a machine at a factory in Dexing, Jiangxi province, July 16, 2016. [Photo/VCG]
Skilled workers
In January, the State Council published a plan to improve employment in the 13th Five-Year Period (2016-2020). According to the plan, the salary of skilled workers should be raised, incentive schemes improved, and the qualification and diploma certification system should be refined. It also said that a social atmosphere in which skills are valued should be created to cultivate more skilled workers.