Shooting gallery owner wins appeal over gun sentence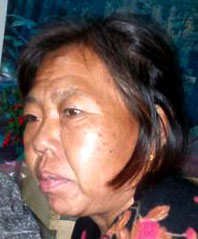 Zhao Chunhua
The owner of a carnival balloon-shooting gallery in Tianjin who was jailed for more than three years on firearm charges has been freed on appeal.
Zhao Chunhua, 51, was prosecuted on Dec 27 for illegal possession of guns, to which she pleaded guilty. However, the sentence she received led to a public outcry, with many arguing that it was too tough.
On Thursday, an appeal hearing at Tianjin No 1 Intermediate People's Court reduced the punishment to three years in prison suspended for three years, which meant Zhao was released from custody.
Police had arrested Zhao, who is from the Inner Mongolia autonomous region, in October after six of nine guns discovered at her shooting gallery were deemed to be capable of causing considerable harm.
However, the appeal court found that she had no strong intention to harm society and that her attitude toward the criminal charge was positive.
"She knew the model guns could cause injury and cannot be purchased through legal channels. But given that Zhao showed remorse and that the guns she owned were for recreational shooting, posing little threat to society, she was given a suspended sentence," the court said in a statement.
Wang Yanling, Zhao's daughter, said she was satisfied with the result. "At least my mother can come home to celebrate Spring Festival with me," she said. Lunar New Year, which falls on Saturday, is a traditional time for family reunions.
Xu Xin and Si Weijiang, the lawyers representing Zhao, expressed their regret over the guilty verdict. The sentence handed down after the appeal hearing shows more compassion than the first, they said, but they maintained their client is not a criminal.
"Without the public's support, we would not have gotten the lighter sentence," Si said. Both lawyers said they hoped the case will lead to an improvement in the legal definition of guns in Criminal Law.
According to a 2010 document from the Ministry of Public Security, an illegal firearm is any gun that can fire a bullet with a force of 1.8 joules per square centimeter or more.
The force of the six guns owned by Zhao ranged from 2.17 to 3.14 joules per sq cm, according to court records.
By contrast, in Canada, air guns that shoot with anything less than 5.7 joules of muzzle energy are exempt from licensing, registration and other requirements under the Firearms Act.
"The standard in China is too low," said Wang Wanqiong, a criminal lawyer who has closely observed Zhao's case. "I hope this case will lead to an amendment of the law."