On course for an extended run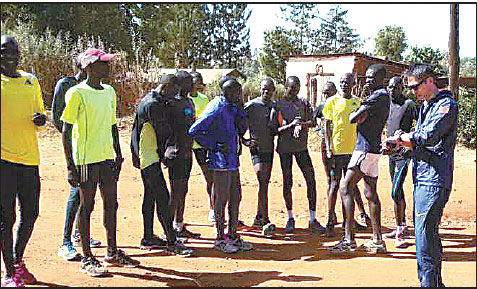 Tao Shaoming, marathon coach and agent, instructs athletes at his training camp in Kenya in 2014.Jane Chou For China Daily
Taller, but fatter
Although the growth in marathon running may suggest a push for better, healthier lifestyles, it could in fact be obscuring a decline in physical fitness among young people. According to the government-backed 2016 Annual Report on the Development of Youth Sports in China, although young Chinese have become taller in the past three decades, they have also grown fatter and their physical abilities - such as strength, speed and lung capacity - are worse than they were 30 years ago.
Moreover, "fear of using up study time" was the top reason students gave for not engaging in any of the 13 sporting activities listed, and it was the top concern for 30 percent of respondents ages 13 to 15, the report said.
Despite the problems, Sun believes the growing marathon trend can only be beneficial to the country. " Hopefully it will make us a healthier and happier nation, which, after all, is much more important than anything else" she said.