Jingdezhen smashing porcelain's old-fashioned image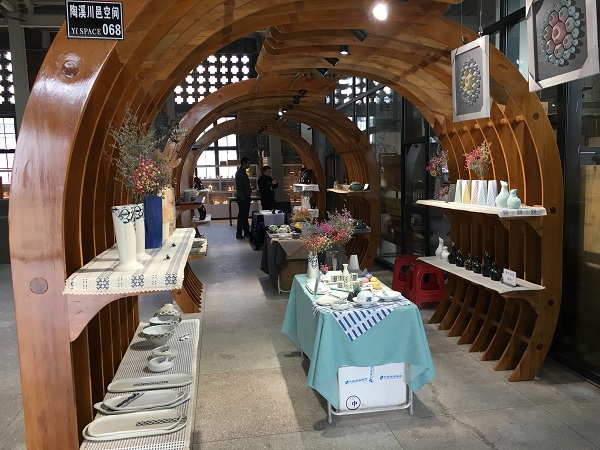 A former porcelain factory is now free commercial space for ceramic makers. [Photo by Rosemary Bolger/chinadaily.com.cn]
The thought of porcelain often conjures up memories of dainty, old-fashioned vases gathering dust in your grandparents' antique display case. That's what makes the newest precinct in the city known as China's porcelain capital so unexpected. Some of Jingdezhen's disused porcelain factories have been converted into studios, bars, and retail space. The industrial red-brick buildings are separated by wide walkways, making it ideal for strolling between trendy cafes and contemporary ceramics galleries.
What was once the Universal factory, built in the 1950s, is now a museum paying tribute to its former workers and a sprawling commercial space for emerging artists to showcase their work. Jingdezhen, in south east China's Jiangxi province, is also bringing international ceramic artists to practice their craft in the city, providing free accommodation and studio space.
General manager Xiong Hunghuang said he hoped Chinese artists and visitors would get an international sense, while foreigners would still detect the Chinese elements.
"Young people will feel this place is fashionable," Xiong said.