How video of 'mini Jack Ma' changed poor boy's life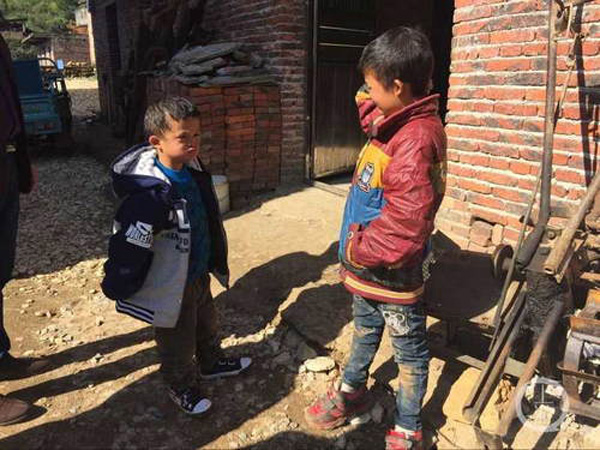 Fan Xiaoqin (left) lives at Yanhui village of Yongfeng county in Jiangxi province. [Photo/Chongqing Morning Post]
The similarities of facial appearances and expressions with internet tycoon Jack Ma have changed the life of a poor child in East China's Jiangxi province after his photos and videos went viral.
A one-minute video of the boy Fan Xiaoqin, or "mini Jack Ma" that internet users called him, attracted public attention earlier this month, and the video also proved a photo published online last year was real, not photoshopped.
Like the Forbes magazine's description of Jack Ma, the nine-year-old boy has "protruding cheekbones, disheveled hair" and "the mischievous dew tooth smiles."
The short video shows Fan's parents are handicapped and his family is poor. The story of the boy who lives at Yanhui village of Yongfeng county in Jiangxi has been covered by media outlets.
Jack Ma, the founder of Alibaba Group, said in an internal email on Nov 9 that he would offer financial support for Fan Xiaoqin's study until he graduates from university. The group also confirmed the information.
Huang Jiayi, a local at Yanhui villager, said that her older cousin who returned home from his work place in Anhui province first took a photo of Fan in May 2015 and published it online to attract people's attention.
However, at that time, most online users thought the photo was photoshopped from a real photo of Jack Ma, and they dismissed it as entertainment.

Related story:

Alibaba's founder to support 'mini Jack Ma' until university graduation