China going above and beyond on climate change: Review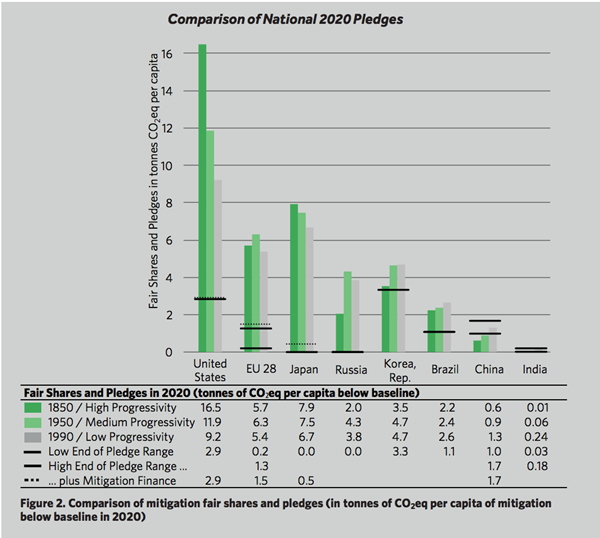 China has surpassed what is required to meet their fair share on climate change mitigation, according to a review on pre-2020 targets in the Paris Agreement.
As the two-week United Nation Climate Change Conference went half way through, an independent review released on Friday shows there is great disparity across countries based upon what they have put forward so far to cope with climate change challenges.
China has pledged to do much more to cut emissions than what it should shoulder, against a 2020 emissions benchmark required to limit temperature rise below 1.5-degree in the second half of the century, the report said.
China pledged to cut 40-45 carbon intensity, or emission per unit of GDP, by the year 2020, compared with 2005 levels, in the Paris pact.
In comparison, developed countries, including the United States, Japan, face a big gap between what they have pledged to cut emissions indicated in their national determined goals in the Paris Agreement and what they should bear, in terms of responsibility and capability.
The report said wealthy countries should urgently shift domestically to low-carbon economies, and strengthen cooperation with developing countries on mitigation efforts before 2020, "as the pre-2020 period will define the post-2020 reality."
Sivan Kartha, a senior scientist at Stockholm Environment Institute, said that developed nations not only need to raise their ambitions, but also improve financial support to developing countries to deal with climate change.
The independent review on carbon emission targets is supported by environmental NGOs all over the world.