Drowning giant panda rescued in Sichuan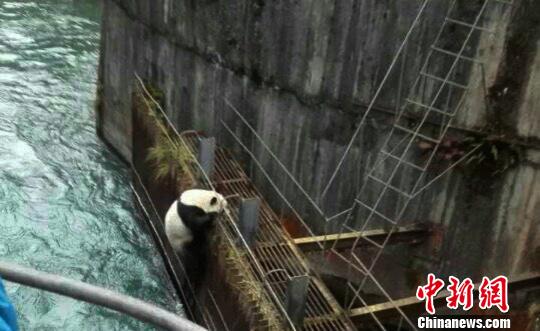 A panda accidentally falls into the water at Wolong National Natural Reserve in Southwest Sichuan province on Tuesday. [Photo/Chinanews.com]
A giant panda was saved from drowning Tuesday after it accidentally fell into the water at Wolong National Natural Reserve in Southwest China's Sichuan province.
It is believed that the 4-year-old female panda got lost before stepping into a power station in the reserve area and falling into the water in the afternoon.
Rescue workers used an anesthetic rifle to tranquilize the animal and then pulled it ashore. The panda was found unharmed and was returned to its natural habitat after waking up.