Meet Cai Qi, long-time online celeb and Beijing's acting mayor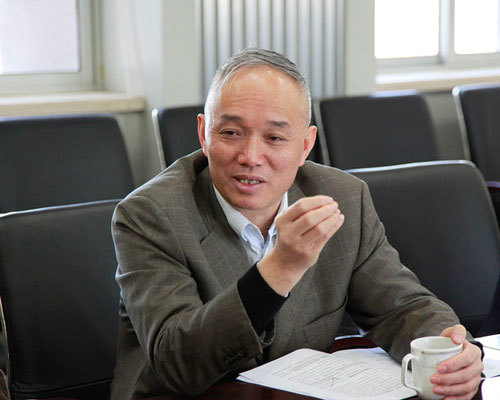 A file photo of Cai Qi.
Cai Qi, long before being appointed acting and deputy mayor of Beijing on Monday, was an internet celebrity on social media, in a way, with tens of millions of followers.
Cai was one of the active highest-level officials who use Weibo. In 2011, he published his Weibo account in an official meeting, attracting tens of millions of followers in three years.
He has been quite active on a verified account as head of the Communist Party of China's Zhejiang Provincial Committee organization department on Tencent Weibo, China's counterpart of Twitter since 2011. He often updated posts and interacted with the followers. One of his replies to an internet user went viral, introducing more people to know him.
In 2013, Cai received a concerning mother's complaint from Weibo saying it's frequent to her son who had to drink a lot with the boss as part of his job in a governmental department.
Cai replied to the mother right away, saying: "Tell me where exactly he works for? He won't have to drink anymore", and suggesting his cut-to-the-chase work style to solve the problems rather than just talking.
In the following two years, Cai worked in the National Security Commission as his Weibo went silence due to the sensitivity of the job.
But before he left his post as head of the organization department of the Communist Party of China Zhejiang Provincial Committee,Cai released the news on Weibo that was rarely to be seen in official personnel transfer.
Usually the drill is to announce the transfer in the internal meetings and then have it reported by local governmental news outlets.
Cai announced the news on Weibo, which has been interpreted by media as a signal of the Party opening up and being transparent on internal affairs.
Cai recognizes the benefits of officials opening up a social media account for collecting advice from the public. He described it as "We need to learn and get used to work in a 'glass room'" to welcome public supervision.
He said: "Weibo is a direct way to the grassroots which can help us to know what people want and think. My Weibo can partly solve the misunderstanding between people and government by solving their problems and sincerely talking to them."
As for the doubt if all his Weibo were written by him, Cai said "I am obsessed with Weibo and I check it quite often. All my Weibo posts come from me."