Cold snap may prompt early heating in Beijing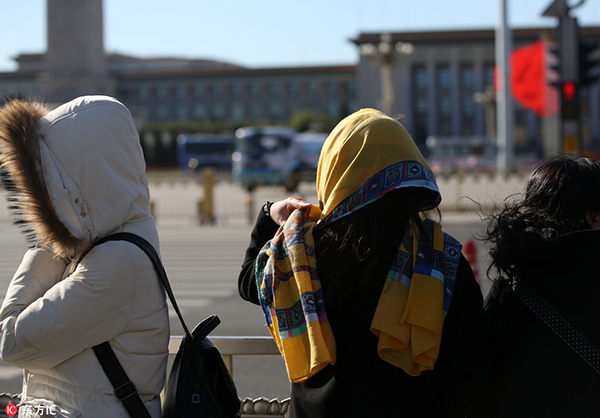 People wrapped up amid the cold weather in Beijing on October 31, 2016. [Photo/IC]
Beijing's central heating might be turned on early this year as a recent cold front sweeping over the capital has caused a major drop in temperatures.
Authorities said a meteorological consultation would be held on Thursday to evaluate the upcoming cold snap next week before making a final decision on the heating system's switch-on date.
Cold temperatures in the past few days have shown winter is around the corner, but generally the heating is only be switched on if Beijing suffers five consecutive days of average temperatures below 5 C.
According to meteorological files, next week's cold front is unlikely to bring extreme cold weather and a huge drop in temperatures, officials said.
So another meteorological consultation is likely to be held next week to discuss the possibility of providing early heating in Beijing.
Beijing's heating season usually starts on November 15 and ends on March 15. But in the winter of 2009/2010 and 2012/2013, the city experienced early cold snaps and the heating was switched on weeks early.
Some schools and hospitals in Beijing have already turned on their own heating systems to cope with the cold weather, the Beijing Daily reports.