China leads QS World University Rankings for BRICS countries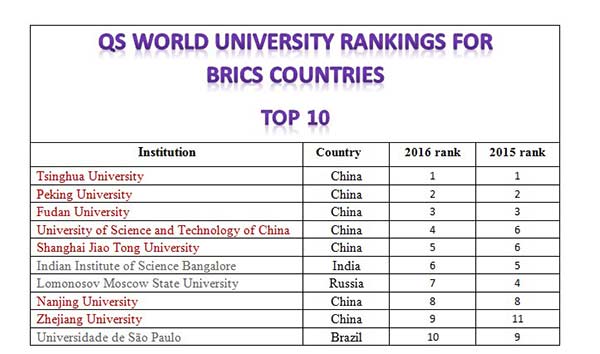 A chart shows the top ten universities listed on the QS World University Rankings for BRICS countries. [Photo/CRIENGLISH.com]
China's educational institutions have dominated the QS World University Rankings for BRICS countries released on July 20, which offers a comparison among leading universities in Brazil, Russia, India, China and South Africa.
In the overall rankings, China wins the top five positions with Tsinghua University taking the lead, followed by Peking University, Fudan University, the University of Science and Technology of China, and Shanghai Jiao Tong University.
Statistics published by QS shows China is notable for being the most-represented country. With 23 listings in the top 50, it has almost three times as many entries as India or Russia, which each boast eight spots in the rankings.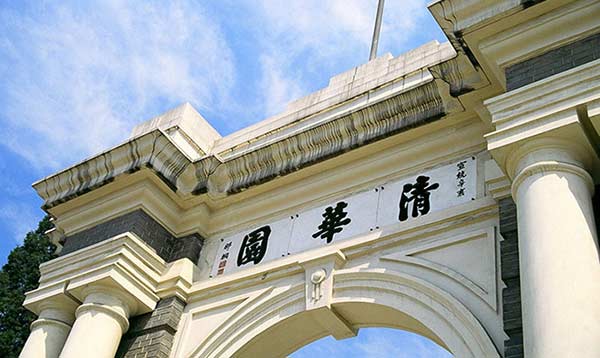 File photo of Tsinghua University in Beijing, capital city of China. [Photo/Tsinghua.edu.cn]
Brazilian institutions appear seven times on the list.
According to a report on topuniversities.com, "accounting for 42% of the world's population", the five BRICS countries, also known as the emerging major players in the world economy, have all given priority to education in enhancing comprehensive development.
Established in 1990, QS has been regarded as one of three most influential global university rankings, along with Times Higher Education World University Rankings and Academic Ranking of World Universities.