Big data helps university customize financial support to students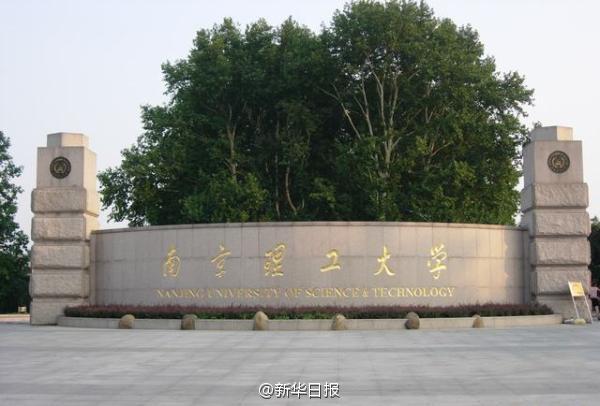 The gate at Nanjing University of Science & Technology. [Photo/Weibo]
More than 300 impoverished students get tailor-made financial support with the help of big data technology at a university in South China, reported thepaper.cn.
The Nanjing University of Science & Technology Education Development Foundation deposited cash support into the meal cards of 301 students after analyzing the meal card consumption record of all undergraduates between mid-September and mid-November.
The data analysis spotted 314 students who had more than 60 meals and spent less than 420 yuan ($64.5) in the school canteen monthly, and the university's counselors who know more about the specific financial conditions of students finalized the list of recipient students.
The foundation set a monthly benchmark of 630 yuan, which was deemed as the average cost of food if students eat in the canteen for three meals a day for 30 days per month, given that it costs students on average 7 yuan to have a meal in the canteen.
The students aided were subsidized based upon the differences between their actual expenses and the benchmark, ranging from 11.63 yuan and 340.53 yuan, without them knowing in advance. The subsidies will continue until their graduation, said Wang Hu, the foundation's general secretary.
Unlike traditional arrangements for financial support, which involves complicated procedures of filling out forms and public review, the new practice helps the students in need without embarrassing them.
An average take-out costs seven or eight yuan, which is more expensive than canteen meals, so we think most impoverished students prefer the canteen, said Wang in response to concerns that the sampling method might leave out underprivileged students who don't dine in canteen.
The foundation may change the sampling period for freshmen to be enrolled in the university, and the whole process of data sampling and analysis is kept confidential so that it can faithfully reflect the financial situation of students.