Home / China / Environment
Grassland in Southwest China restored after years of ecological protection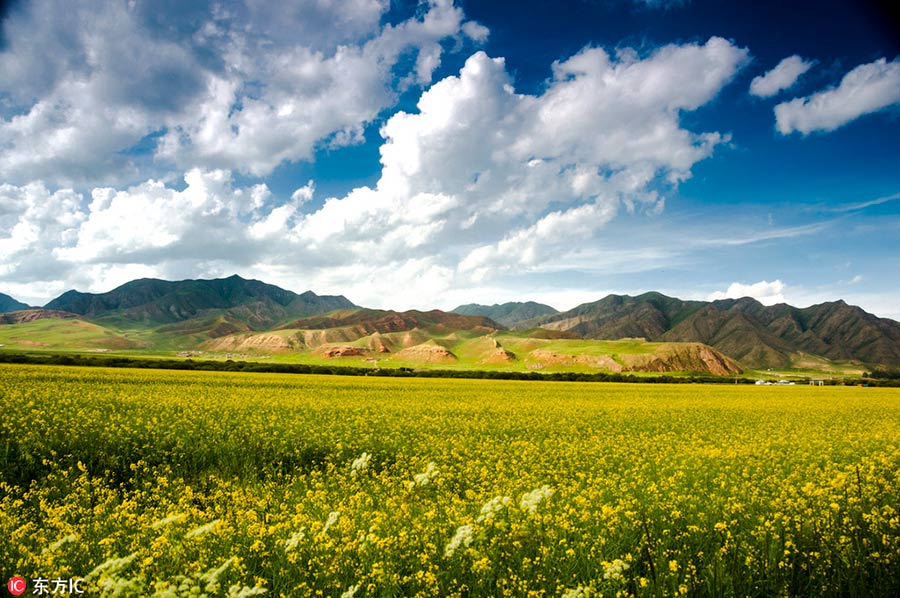 Flowers blossom at Sangke Grassland in Gannan Tibetan autonomous prefecture in Gansu, on July 16, 2016. [Photo/IC]
A folk song from the Northern and Southern Dynasties (420-589) goes like this: "When the wind blows, cattle and sheep are revealed in the swaying grass". After 14 years of grassland preservation, such a scene can be seen again at some pastures in southwest China as the once-damaged ecosystem is greatly improved.
Gansu province boasts 17.87 million hectares of natural grassland. Due to global warming and habitat destruction caused by humans, 90 percent of the natural grassland degenerated by the end of 2000. As a result, mice increased and sand came.
The central government launched a project to return grazing land to grassland in the early 2000s in the western region, with the aim of protecting the ecological environment in a scientific way.