Lost memories of Beijing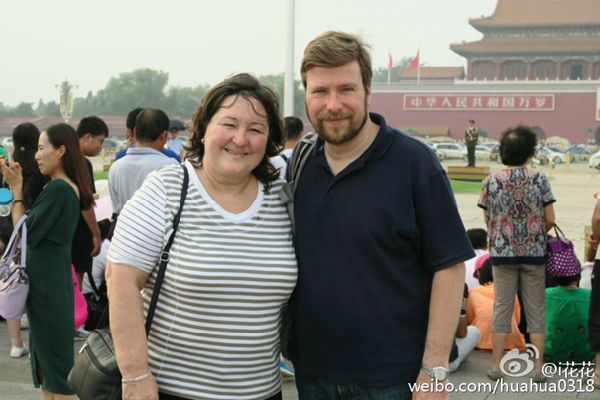 A couple appears on many of the photos. [Photo/weibo]
A Chinese Netizen is eagerly looking for the owner of a lost camera which may belong to a foreign couple who has been touring Beijing since early August.
Cai Hua, who works in Zhongguancun, said she found a camera on a taxi with 2,000 photos in it featuring the same foreign couple in many of the photos.
Cai posted the lost and found notice via a post on Aug 26 on her Sina Weibo account, a Twitter-like Chinese social platform, saying the camera was probably lost by the couple and she hopes to find them through the Internet.
Cai and her colleague took a taxi at Zhongguancun and found a Canon camera on the back floor. According to Cai, most of the photos are shot in and around Beijing, such as at the Great Wall, the Forbidden City and the Mountain Resort in Chengde. As the photos show, the owner also seems very interested in Chinese calligraphy. The earliest photo was taken on Aug 2.
"They must be very upset since they lost their camera. I don't want them to leave China with such regrets," Cai Hua wrote on her Sino Weibo under the Internet handle "ihuahua".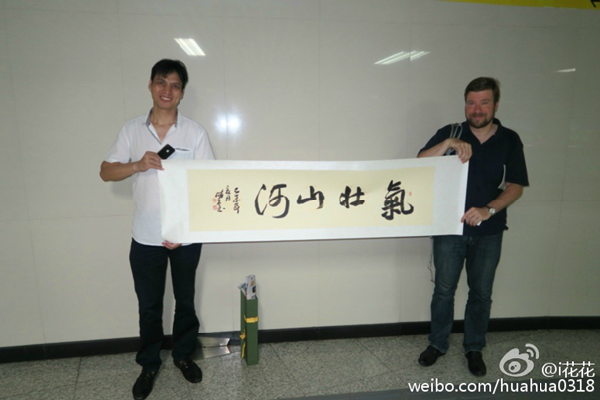 The man holds a piece of Chinese calligraphy with a man who seems to be the author of the work.