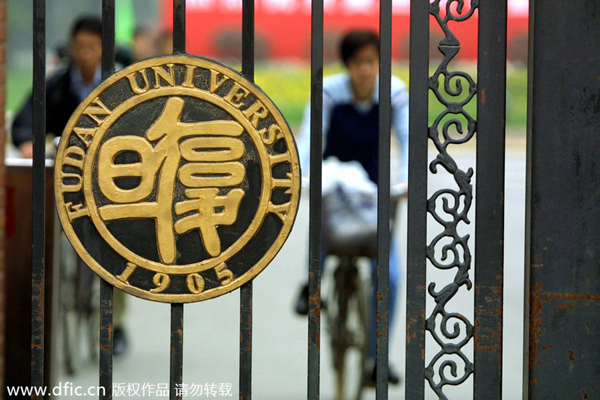 This undated file photo shows Chinese students riding bicycles past a sign of Fudan University on the campus of Fudan University in Shanghai. [Photo/IC]

SHANGHAI - China's anti-graft watchdog said it has uncovered evidence of corruption at Shanghai's prestigious Fudan University and state-owned China National Cereals, Oils and Foodstuffs Corporation (COFCO), as China continues its crackdown on graft.
Inspection teams found that Fudan University had lax oversight of research funds and its various business and academic units, the Communist Party's chief disciplinary body said in a statement issued late on Monday.
"The systems of oversight are not robust, there are many affiliated hospitals under the school's oversight with complicated power structures, which means oversight is hard, creating a ripe environment for corruption," the Central Commission for Discipline Inspection said. 
The inspection teams' reports, compiled since March, said foodmaker COFCO's "soft" regulation had also led to public funds being used to pay for golf tournaments and other extravagances.
The inspection teams found that some government officials in Central China's Henan province were using bribes to gain promotions, accepting bribes during land sales and project tendering, living corrupt lives and exercising cronyism, the watchdog said.
Officials in northeastern Liaoning province intervened in tendering and land and resource sales, with irregularities in public vehicle use among other items of misconduct.
President Xi Jinping has vowed to take down powerful "tigers" as well as lowly "flies" since he took office last year.
The Party announced last week that Xu Caihou, who retired as vice chairman of the Central Military Commission in 2013, had been expelled from the Party and would be court-martialled after being accused of corruption.
Xu is the most senior person to date to have been felled.
The crackdown against extravagance and graft has also impacted on the business of many high-end restaurants and hotels, with foreign luxury carmakers and producers of the premium alcohol baijiu particularly in the line of fire.