Who dares wear this buzzing coat?
Updated: 2014-04-10 17:08
(chinadaily.com.cn)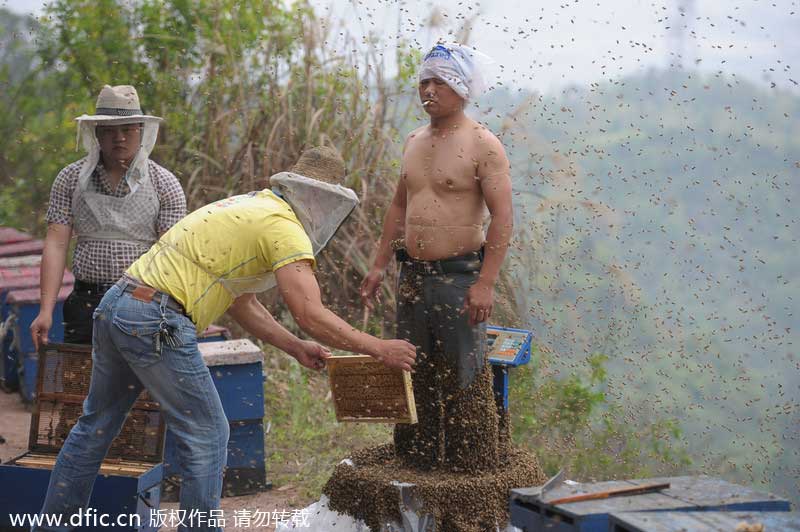 Beekeepers release bees to cover She Ping, who is trying to set the record for the world's heaviest bee coat in Mu'er town, Chongqing, April 9, 2014. The buzzing bees swarmed and immediately settled on his body due to the scent of the 16 queen bees on She's body. He eventually wore 468,000 bees weighing about 45.7 kg. [Photo/icpress.cn]
...