Zhao Na, 26, who lives in Changchun, Jilin province, suffers from cerebral palsy since early childhood and relies on her feet to accomplish everyday tasks.
Zhao is also responsible for running the household and taking care of her mother who became paralyzed and lost her sight about six years ago.
Zhao had initially wondered how she could cope without her mother, who had dedicated herself to her daughter's wellbeing.
Now the roles are reversed, and it is Zhao who cooks, does the laundry and administers medications to her mother every day – all the time only using her feet.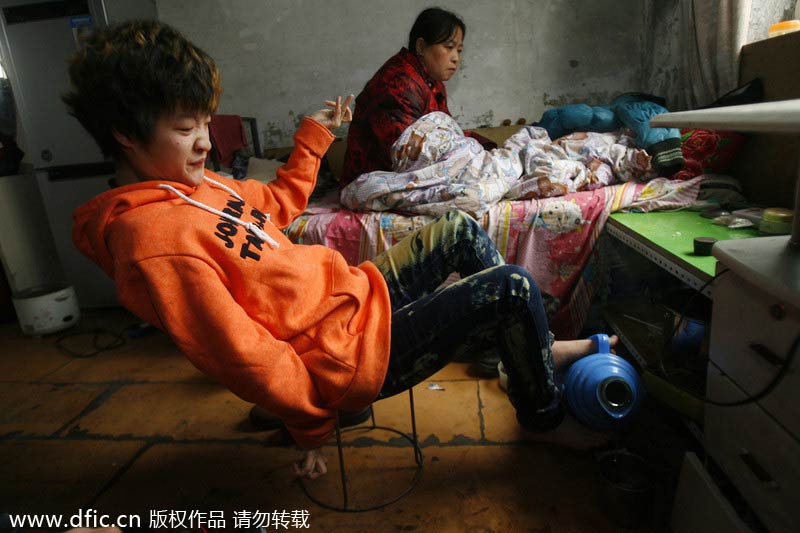 Zhao Na, 26, who lives in Changchun, Jilin province, and suffers from cerebral palsy since early childhood, uses her feet to carry water. She relies on her feet to accomplish everyday tasks and, when she first tried to accomplish this task, she used to get burned very often by the boiling hot water. [Photo/icpress.cn]