Rao Meixiang, a 51-year-old woman in Xinnan village, Yicheng county, East China's Jiangxi province, has adopted 80 abandoned handicapped children over 10 years.
Due to the limited resources at the local welfare center, many abandoned children who can't take care of themselves are not looked after. Rao, who is not well off and has two sons of her own, is taking care of these children. Under her care, children who have serious illnesses are thriving, and some are adopted by well-off families.
Rao has prompted local authorities to pay greater attention to special abandoned children and improve conditions at the local welfare center.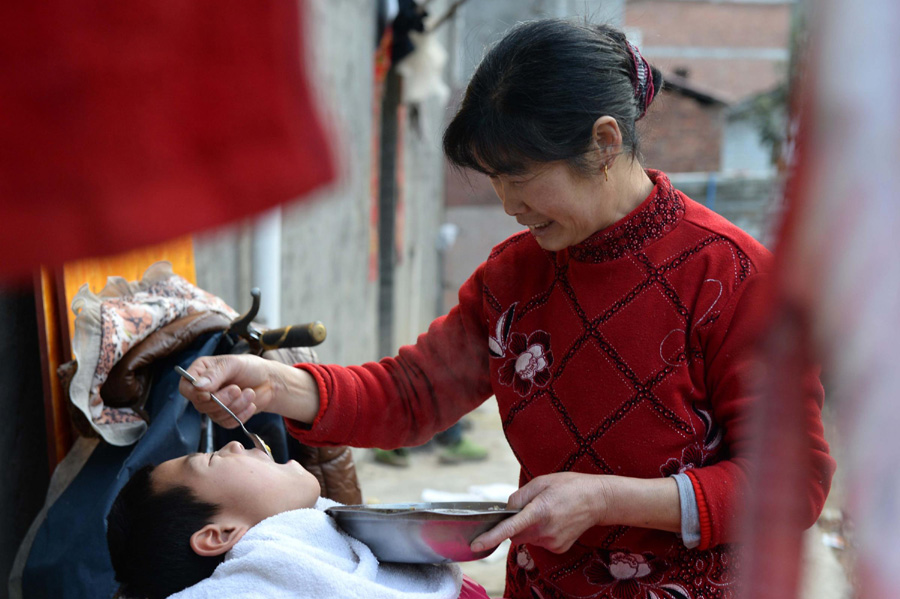 Rao Meixiang feeds De Lideng, a 15 year-old blind girl who has cerebral palsy, in Xinnan village, Yicheng county, East China's Jiangxi province, Feb 21, 2014.[Photo/Xinhua]