Editor's note:
Spring Festival is a precious time for migrant workers who can be reunited with their families. Like all migrant workers, 41-year-old Zhang Xiaoming, from Zhu Jiagou county, North China's Shanxi province, is hoping to return home for the Lunar New Year.
However, Zhang is owed 20,000 yuan in back pay, and he was struggling with the dilemma of whether to try to get his money or head back to his family in the countryside.
In the end, he decided to go home and be with his parents. "What parents want is just a happy get-together with family members, not money," he said.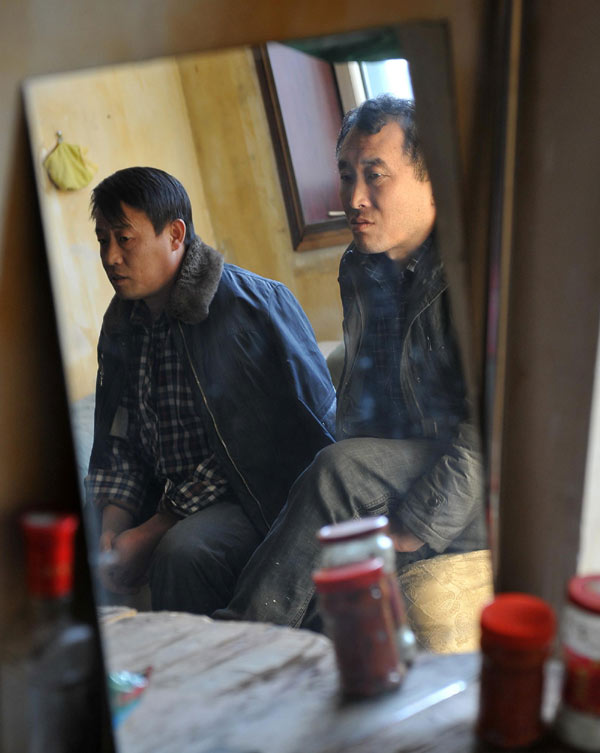 Migrant worker Zhang Xiaoming and his workmate at a building site in Taiyuan, capital city of Shanxi province, are anxious to be paid before the holidays.[Photo/Xinhua]
                        Related readings: