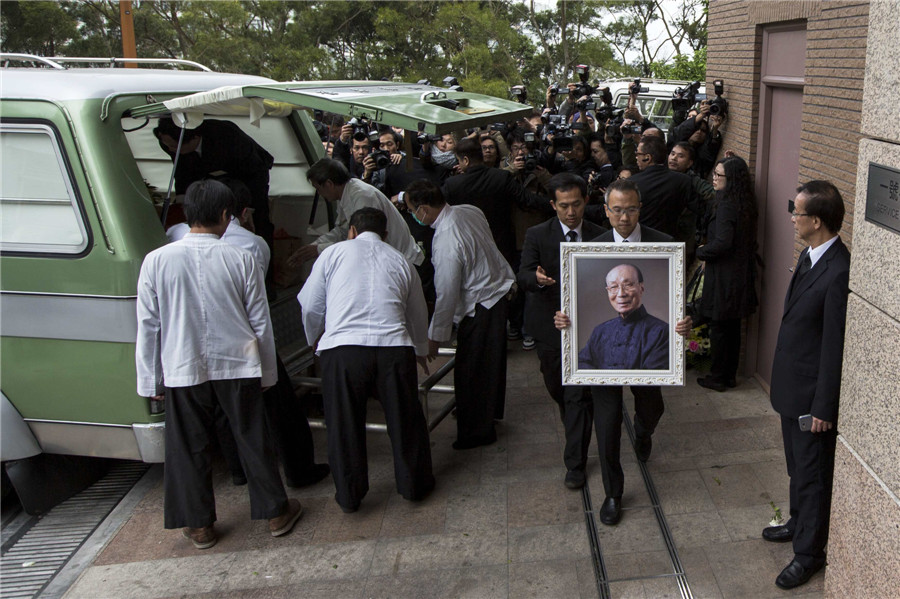 A relative carries a portrait of the late Hong Kong media mogul Run Run Shaw at a crematorium during Shaw's funeral in Hong Kong January 10, 2014. Hong Kong media mogul Sir Run Run Shaw, who created an empire in Asia spanning movies to television, died on Tuesday at the age of 106, his company said. [Photo/Agencies]
HONG KONG -- A funeral for Hong Kong media mogul and philanthropist Run Run Shaw was held here Friday.
Shaw's family and relatives mourned for the death at the Hong Kong Funeral Home in North Point. Tung Chee-hwa, vice chairman of the National Committee of the Chinese People's Political Consultative Conference, and Donald Tsang, former Chief Executive of Hong Kong, were also among the attendees of the funeral.
Shaw's body was moved to the Cape Collinson Crematorium after the service.
A memorial service for Shaw will be held on January 16 at the Shaw Studio in Clear Water Bay.
Born in Ningbo, Zhejiang province of China, Shaw was Hong Kong's renowned film producer, entertainment industry tycoon and philanthropist. He died at the age of 107 on Tuesday.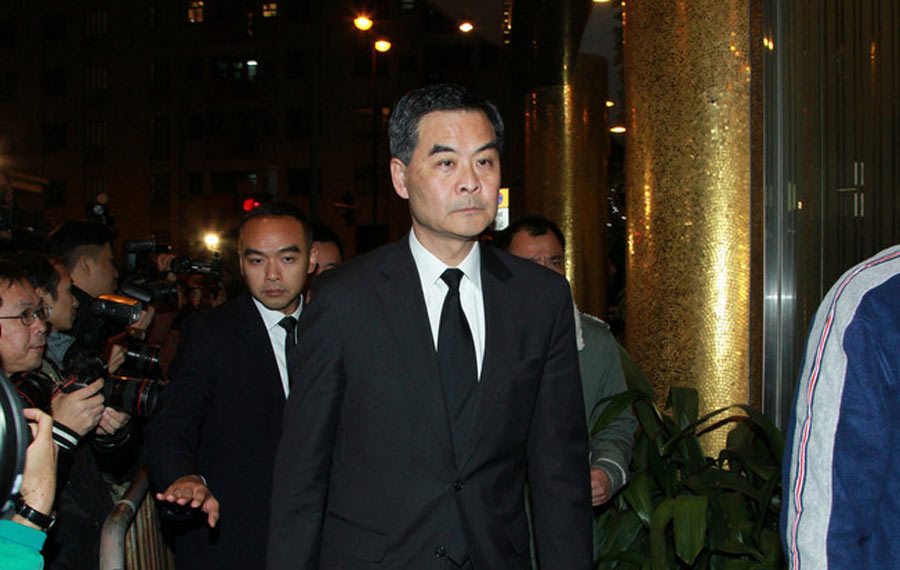 Chief Executive of the Hong Kong Special Administrative Region Leung Chun-ying attends the funeral of Hong Kong media mogul Run Run Shaw in Hong Kong January 10, 2014.[Photo/icpress.cn]