2013-09-13
The opening of a new global credit rating agency, one of whose co-founders is Chinese, has been welcomed by a former senior World Bank vice-president, who says it will be an "invaluable asset" that can take on companies which now dominate the global industry.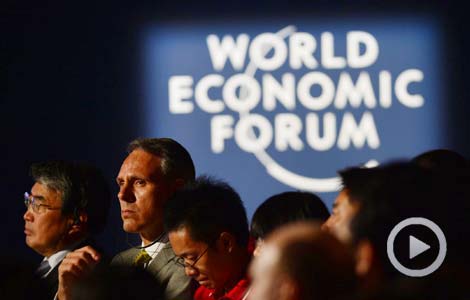 2013-09-13
Experts discuss Chinese premier's economic plan
2013-09-29
Chinese Foreign Minister Wang Yi emphasized China's development strategies and foreign policies on pressing international issues on Friday.
 UN's Syria resolution on point
2013-09-28
China has welcomed the adoption of a UN Security Council resolution on Syria, saying it reflected the unity of the council.
2013-09-28
Chinese Foreign Minister Wang Yi said here Friday that an early resumption of the six-party talks on the Korean Peninsula nuclear issue is in the interests of all sides.
2013-09-28
China on Friday called for greater representation and voice of developing countries in the global governance system, and pledged to promote the trend toward a multi-polar world.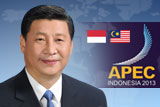 Thoughts after hearing Xi's speech
I was very happy to see that Xi Jinping did focus on trade and on the importance of Asia Pacific trade being cooperative and inclusive.