Trending news across China on Sept 25
Have you found the elixir of immortality? And how the force of Mother Nature made Buddha bow - it's all trending across China.
Buddha force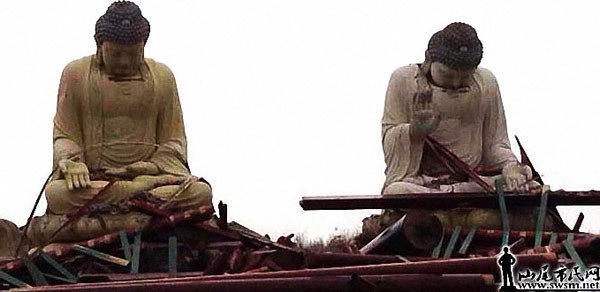 Two giant Buddha costing nearly 50 million yuan under construction in Lufeng, Guangdong province bowed their necks by the force of strong wind after typhoon Usagi made landfall in the province, swsm.net reported.
People were making jokes online that the two Buddha were expressing penitence for their failure to protect people suffering typhoon and were unhappy about poor quality of construction.
Teacher murder
A teacher surnamed Wang from a middle school in Zaozhuang, Shangdong province died after he was attacked with a knife on his way to work on Monday morning.
The attacker, who has been detained by local police, was a student at Wang's school that had been suspended from school for reasons unclear, Qilu Evening News reported.
Flowers money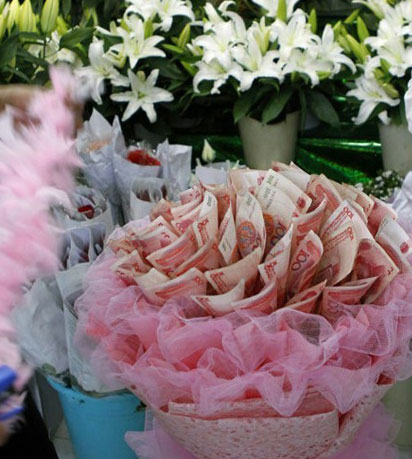 A picture of a bunch of flowers made of 50 100-yuan bills in a flower shop in Xi'an, Shaanxi province has gone viral on the Internet.
The flowers were made according to a client requirement but the shop owner said it was unknown what the "money flower" will be used for, chinanews.com reported.
iSteal
Three high school students in Nanning, Guangxi Zhuang autonomous region, who are excellent in the eyes of teachers, robbed their schoolmates iPhone 5s, gxnews.com.cn reported.
The students now have been detained by local police.
Student guards
Five security guards employed in Zhengzhou University in Henan province have been admitted as graduate students in famous universities, such as Beihang University and South China University of Technology, Zhengzhou Evening News reported.
People praised their move online as very inspirational.
$2.5 million bridge
Driver Zhang Wenjun has been ordered to pay the district highway bureau 15 million yuan ($2.5 million) and sentenced to 4 years in prison after he drove a heavy trailer overloaded with more than 110 tons sandstones when passing through a bridge in Huairou district, Beijing that collapsed. The compensation is to be paid by Zhang and the truck's owner Cao Xuepeng and his son, which is beyond their affordability. The case was on the Second Instance on Tuesday, fawan.com.cn reported.
Elixir of immortality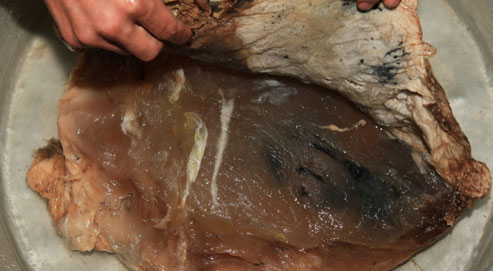 A villager found 10 kilograms of ganoderma mushrooms, Taisui, on Saturday at a village, in Harbin, Northeast China's Heilongjiang province. The ganoderma was taken as an elixir of immortality and constantly sought by an emperor. People can prolong life eating it according to ancient and famous medical writing. Experts found that the ganoderma can be used for immunity adjustment, and treatment of difficult and complicated diseases such as cancer, heilongjiang.dbw.cn reported.
700 pupils out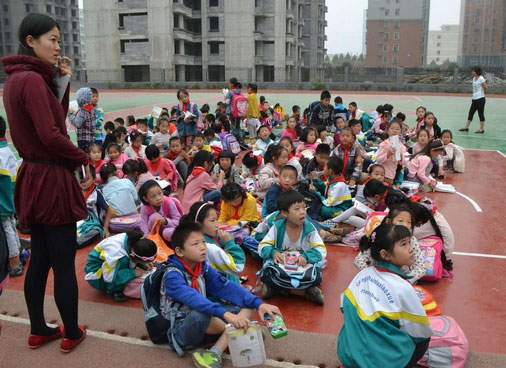 A dozen people from a construction company broke into a primary school, forcing more than 700 students out of class as construction workers and developers held disputes over the project payment on Sunday in Zhengzhou,Central China's Henan province, zqb.cyol.com reported.

Editor's picks

Copyright 1995 - . All rights reserved. The content (including but not limited to text, photo, multimedia information, etc) published in this site belongs to China Daily Information Co (CDIC). Without written authorization from CDIC, such content shall not be republished or used in any form. Note: Browsers with 1024*768 or higher resolution are suggested for this site.
Registration Number: 130349