Police rescue newborn twins allegedly sold by doctor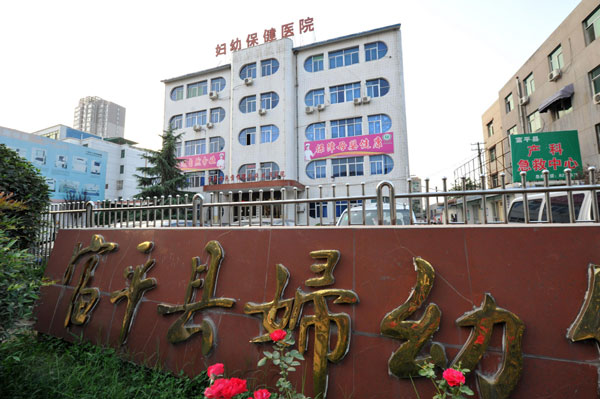 Fuping County Maternal and Child Health Care Hospital in this photo taken on Aug 4, 2013. [Photo/Xinhua]
XI'AN -  Police in Northwest China's Shaanxi province have rescued two twin newborn baby girls who were allegedly sold to human traffickers by a doctor.
The twins, who were born in early July to a woman surnamed Wang in Fuping county, were rescued from neighboring Shanxi province and eastern Shandong province respectively, said the Shaanxi provincial government on Thursday.
On Sunday, police rescued a newborn boy, also allegedly sold to human traffickers by the same doctor, who is surnamed Zhang and worked in Fuping County Maternal and Child Health Care Hospital.
Three newborns have thus far been rescued in the hospital scandal.
As of Thursday, police have received reports of 55 similar cases from local citizens, including 26 cases in which Zhang was allegedly involved. Police have launched investigations into five of the reported cases.
Zhang has been detained on suspicion of human trafficking.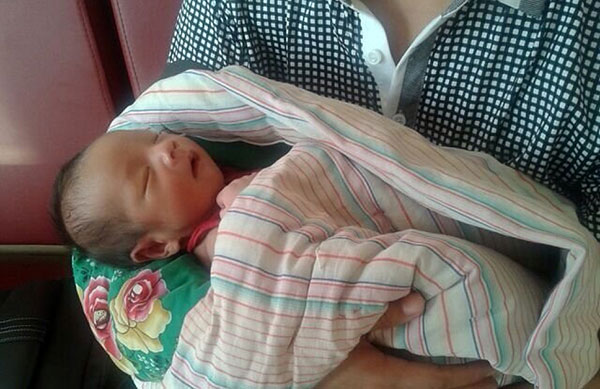 A baby rescued by police from an infant trafficking in central China's Henan province is safe with his parents at the Fuping County Maternal and Child Health Care Hospital in Fuping, Shaanxi province, on Aug 4, 2013. [Photo/Xinhua]
In the first rescued baby case, Zhang allegedly obtained the infant by falsely claiming that the child had congenital diseases, convincing the mother to abandon treatment and allow the doctor to handle the baby.
The mother, a woman surnamed Dong, later realized that her baby might have been abducted and reported the incident to police on July 20.
Lou Qinjian, provincial governor of Shaanxi, on Thursday called the case "vile" and caused "extremely bad" social impact.
Lou said police will step up efforts to make a thorough probe into the scandal and those who are held responsible will be dealt with strictly.
Related stories about Fuping baby trafficking case:
China vows to severely punish newborn traffickers
Baby returned to parents after being trafficked
Abducted baby back with family
More accuse doctor of baby trafficking

Editor's picks

Copyright 1995 - . All rights reserved. The content (including but not limited to text, photo, multimedia information, etc) published in this site belongs to China Daily Information Co (CDIC). Without written authorization from CDIC, such content shall not be republished or used in any form. Note: Browsers with 1024*768 or higher resolution are suggested for this site.
Registration Number: 130349