Xi stresses adherence to socialism, serving people
BEIJING - Leader of the Communist Party of China (CPC) Xi Jinping has stressed that the socialist path with Chinese characteristics must be unswervingly followed and the Party must serve the people heart and soul.
Xi, general secretary of the CPC Central Committee, made the comments while speaking at a group learning activity held by the Political Bureau of the CPC Central Committee on Tuesday afternoon, according to an official statement issued Wednesday.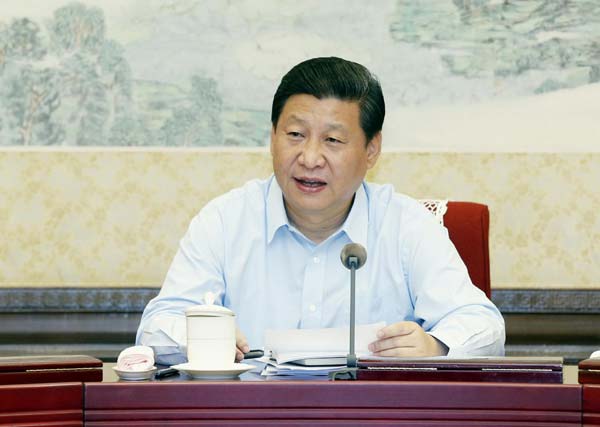 Xi Jinping, General Secretary of the Communist Party of China (CPC) Central Committee, makes a speech during a meeting attended by the CPC Political Bureau members June 25, 2013. [Photo/Xinhua]
"History is the best textbook," he said, calling it a "compulsory course" for senior officials to learn the history of both the 92-year-old CPC and the 64-year-old People's Republic of China (PRC) in a bid to further the country's development along the socialist path.
Tuesday's group learning, themed the socialist theories and practice with Chinese characteristics, is intended to boost officials' consciousness concerning China's reform, development and stability, Xi said.
Xi said the Party must represent "the fundamental interests of the overwhelming majority of Chinese people," which is also the reason that the Party has won the support of its people over the decades.
He also called for efforts to enhance Party building and consolidate people's confidence in socialism with Chinese characteristics.