Modernization achievements in Inner Mongolia autonomous region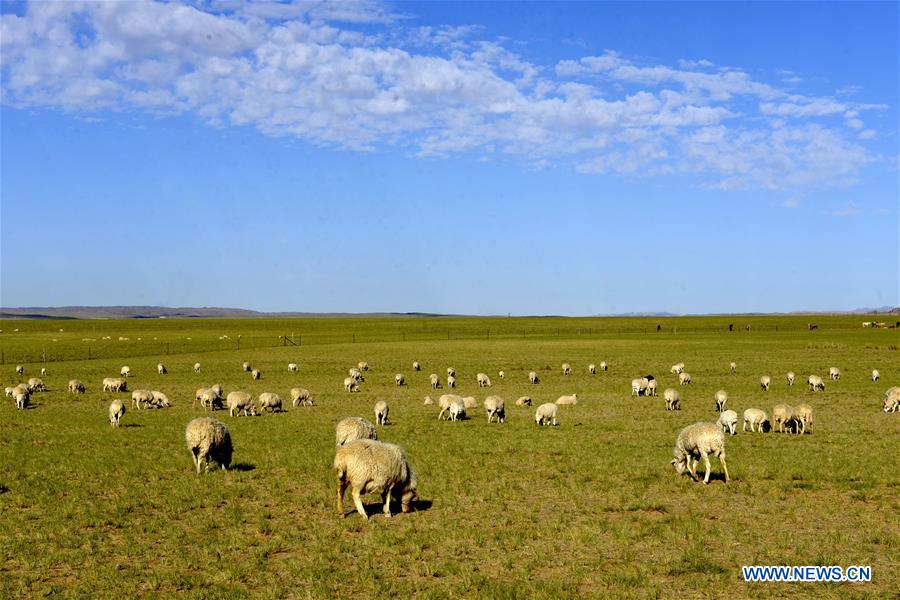 Sheep graze on the grassland in Urat Middle Banner of Bayan Nur city, North China's Inner Mongolia autonomous region, May 14, 2017. [Photo/Xinhua]
BEIJING — The Inner Mongolia autonomous region has made great achievements on the path of modernization over the past 70 years.
Modern Animal Husbandry
It has been very popular in Inner Mongolia today to take advantage of modern technologies in livestock farming.
Farms in Huugjilt village, Sunite Left Banner in north Inner Mongolia were equipped with video monitoring system in 2014, allowing herdsmen to observe their animals from home on computers or mobile phones. The system has not only saved herdsmen time physically going to check their herds, but also helped cut labor costs.
Automatic drinking system was also equipped on many farms in Inner Mongolia. With a sensor that keeps the water at a certain level, the system ensures adequate water for the herds.