Liu Yong's paintings to be auctioned in Beijing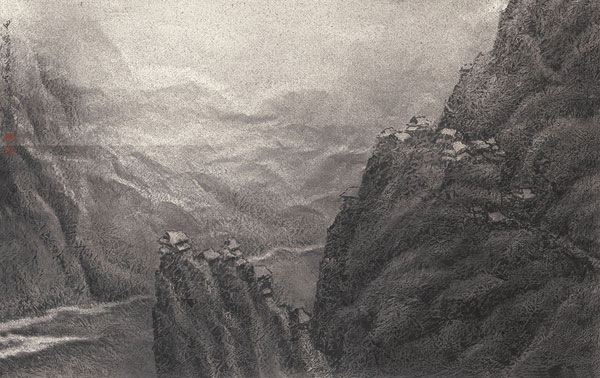 Liu Yong's painting, Mountain at Night
Well-known for his accomplishments in literature, writer Liu Yong, who is from Taiwan, is bringing five of his paintings to Beijing for the spring sales of an auction company from June 4 to 6.
This is the first time that Liu's paintings go under the hammer on the mainland.
"My husband has always been invited to the Chinese mainland for his book promotions. But it's the first time he comes for his Chinese paintings," said Liu's wife Bi Weiwei after Liu's speech to collectors on Saturday.
The auction for fine Chinese paintings on June 5, held by Beijing Council International Auction Co, will feature five of the 64-year-old's paintings, including his early work Mountain at Night drawn in the 1970s and his latest paintings featuring flowers and birds - Snow in Silence and Birds Playing with Snow.
Liu gained fame for his talent in literature in the 1990s on the Chinese mainland. Although he has held more than 10 painting shows around the world since the 1970s, Liu's contribution to the literature world always outweighed his talent in the art field.
In 2007, some of Liu's paintings were sold for more than 1 million Hong Kong dollars at Sotheby's in Hong Kong.
Liu learnt Chinese painting from painting master Huang Bijun in Taiwan, who is known for Chinese paintings of landscapes, flowers and birds and animals.