Official: Party's external exchange important part of diplomacy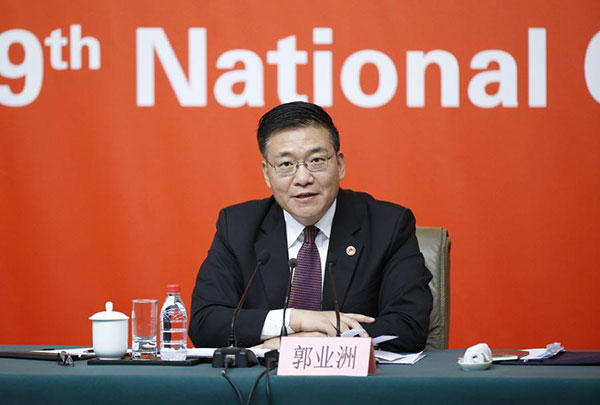 Guo Yezhou, vice-minister of the International Department of the CPC Central Committee, speaks during a news conference at the press center of the 19th National Congress of the Communist Party of China in Beijing, Oct 21, 2017. [Photo/Xinhua]
The Communist Party of China's foreign contacts job should be seen as an important part of the Chinese diplomacy, a senior official said on Saturday.
Guo Yezhou, vice-minister of the International Department of the Central Committee of the Communist Party of China, made the remarks at a news conference held on the sidelines of the ongoing 19th CPC National Congress.
"We've always made plans and pushed forward the job centering on double position-setting, namely that the Party's external exchange is an important front of the Party and an important part of the country's overall diplomacy," Guo said.
He said Xi Jinping, general secretary of the CPC Central Committee, has made systematic instructions on the Party's foreign relations work.
Now the job involves Party diplomacy, public diplomacy and civil diplomacy, he said.
The report of the 19th CPC National Congress has raised clear demands for the Party's external contacts job, while the Party Constitution also carries explicit stipulations on that, Guo said.
The department's job will contribute to forging a community of shared future of human being and pushing forward the Party's construction in the new era, he added.