Official: High-level visits between China, Japan need right atmosphere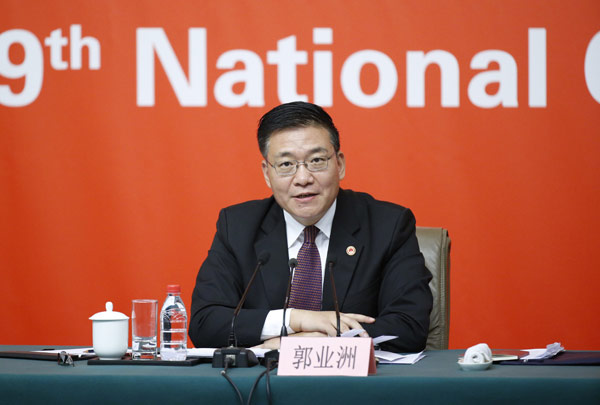 Guo Yezhou, vice-minister of the International Department of the CPC Central Committee, speaks during a news conference at the press center of the 19th National Congress of the Communist Party of China in Beijing, Oct 21, 2017. [Photo/Xinhua]
High-level visits between China and Japan should be based on support of public opinion and understanding of the ordinary people, a senior official said on Saturday, adding that better conditions should be provided for the important relationship.
Guo Yezhou, vice-minister of the International Department of the Central Committee of the Communist Party of China, made the remarks at a news conference held on the sidelines of the ongoing 19th CPC National Congress when asked about news that Japanese Prime Minister Shinzo Abe wants to visit China next year.
This year marks the 45th anniversary of the normalization of diplomatic ties between the two neighbors, and the year 2018 will see the 40th anniversary of the signing of the China-Japan Treaty of Peace and Friendship.
Guo said the bilateral ties face both "important new opportunities" and also some challenges at the moment.
"High-level visits between the two countries indeed bear great significance for development of bilateral ties, but we also know that such visits need support from the public opinion and understanding among the ordinary people," Guo said.
"We expect both sides to work together to provide better conditions and a better atmosphere to better commemorate the two important dates and better develop bilateral ties," he said.