Six blockchain application scenarios in China
Blockchain uses a cryptographic network to provide a single source of truth, enabling different parties to co-create a permanent, unchangeable and transparent record of exchange and processing without relying on a central authority. The new technology has seen more application in China. Let us take a look.
Asset-backed security issue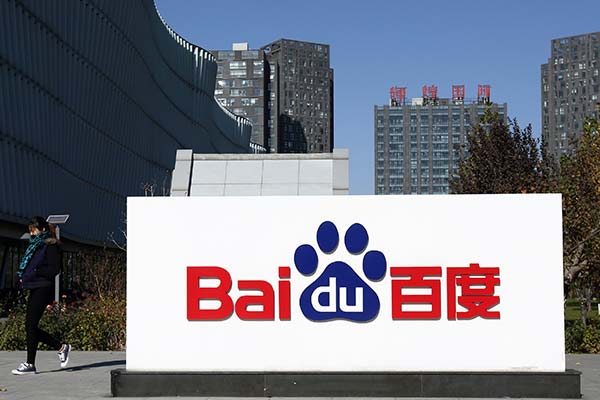 The Baidu Inc logo is displayed outside the company's headquarters in Beijing, Nov 12, 2014. [Photo/VCG]
A 400 million yuan ($60.4 million) asset-backed security(ABS), which was backed by Baidu's blockchain technology, was issued on the Shanghai Securities Exchange on Sept 19, according to Baidu. The security is the first blockchain-aided exchange-traded ABS in China.
Baidu, as the technology provider, built a blockchain as a service for the ABS, with all participating parties on this consortium blockchain, including Baidu Finance, the security provider, the brokers, the rating agency and the law firm.
Information on the asset and on the fundraising company, which issued the ABS, were both disclosed via the blockchain.