Volunteers gearing up for 4th World Internet Conference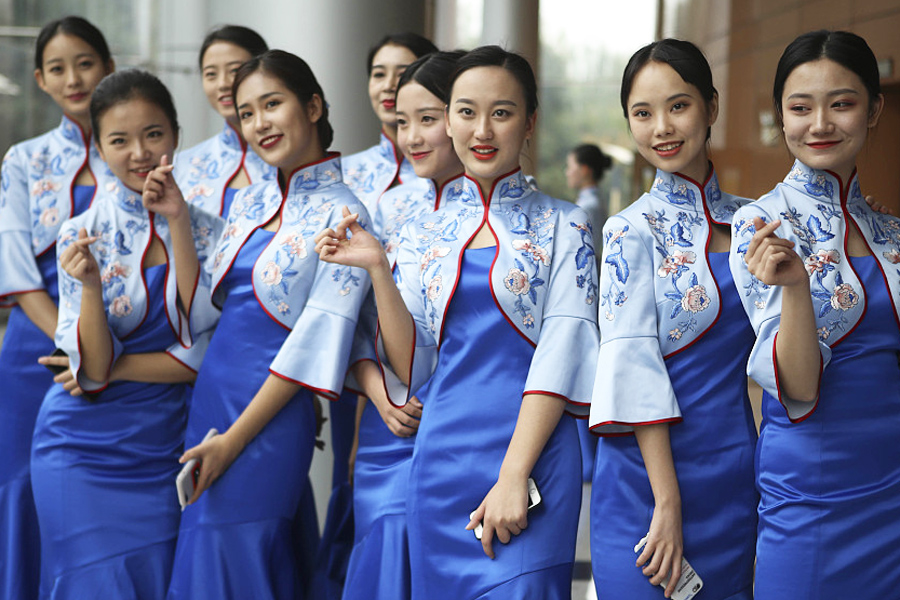 Volunteers for the fourth World Internet Conference held Dec 3 to 5 in Wuzhen pose in Tongxiang city, East China's Zhejiang province, Nov 27, 2017. [Photo/VCG]
More than 1,200 volunteers will serve the fourth World Internet Conference (Wuzhen Summit) to be held in Wuzhen, East China's Zhejiang province, from Dec 3 to 5.
Most of them are students coming from local colleges in Zhejiang province.
At the launch ceremony for volunteer activities held Monday, the volunteers' uniforms, which feature a bridge as a design element and combine black and blue – the colors of Wuzhen – with "internet blue", were unveiled.
Compared with the uniforms last year, the new versions are more highly saturated with bright colors.
The volunteers will provide services such as one-to-one language interpretation, reception and guidance.
The summit this year will gather 1,500 guests from around the world, including the heads of international organizations, leading figures in the internet industry, online celebrities and academics, according to Xinhua.
The event will focus on the digital economy, openness and sharing to build an online community of a shared future.
Leading internet companies, such as Alibaba Group Holding, Baidu Inc, Huawei Technologies and Russia's Kaspersky Lab, will display their latest products.