Jack Ma lectures African entrepreneurs at Alibaba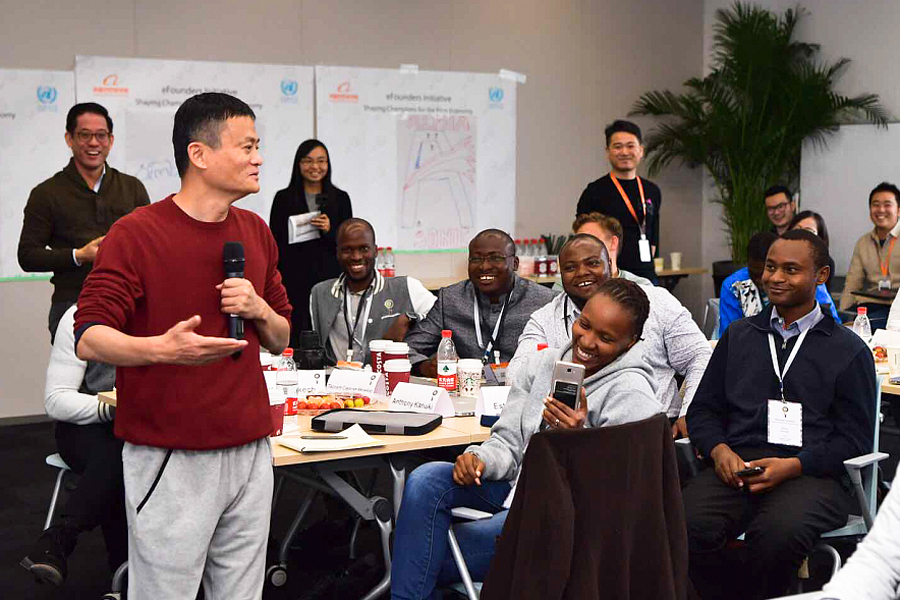 Alibaba founder Jack Ma lectures 24 African entrepreneurs at the company's Xixi headquarters in Hangzhou, Nov 14, 2017. [Photo/VCG]
A total of 24 entrepreneurs from seven African countries arrived between Nov 11 and 14 at Alibaba Group Holding's Xixi headquarters in Hangzhou, East China's Zhejiang province, to begin studying internet business and entrepreneurial knowledge.
Jack Ma, founder and chairman of e-commerce giant Alibaba, lectured them Nov 14.
"We want to learn from the best and Alibaba is the best internet company in the world," Jessica, a Nigerian entrepreneur whose full name is not available, said before the course started.
The training program is an initiative on internet entrepreneurship that Alibaba proposed for African young people. Twenty-four young African entrepreneurs were selected from more than 700 applications.
They would receive training in three major courses -- concepts, examples and launching a business -- by studying the transformation of business models from the industrial age to the data age, visiting Taobao village and getting practice at Alibaba's various businesses.
The program would last 15 days.
On July 21, Jack Ma announced four projects to support African entrepreneurs, African young people and conservation efforts in Africa.
"I will work with UNCTAD to support 200 African entrepreneurs in the next five years," Ma said.