Apple claims external reasons behind iphone thermal incidents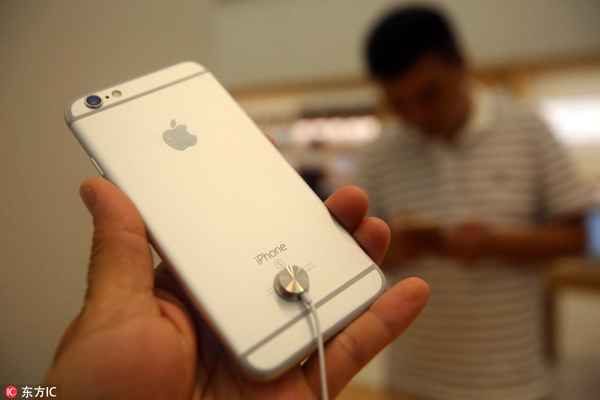 A customer tries out an iPhone 6s smartphone at an Apple Store in Shanghai, June 21, 2016. [Photo/IC]
Apple Inc said on Tuesday that the reported iPhone thermal incidents in China were caused by external physical damages, rather than battery explosions.
The United States tech giant's statement came after Shanghai Consumers Council said eight customers in China have reported thermal incidents with their iPhones from September to the end of November.
Apple in reply said: "The units we've analyzed so far have clearly shown that external physical damage happened to them which led to the thermal event."
"We treat safety as a top priority and have found no cause for concern with these products," it added.
The incident came shortly after its major rival Samsung recalled its flagship smartphone handset Note 7 due to battery explosions.
Apple also said the recent reports of unexpected shutdown with iPhones in China were caused by battery components that were exposed to controlled ambient air longer than it should have been before being assembled into battery packs.
The models affected are a small number of iPhone 6s devices made in September and October 2015 and the firm introduced a free replacement program two weeks ago to solve the problem.
As for a small number of models outside of the affected range which have also reported an unexpected shutdown, the firm will include additional diagnostic capability in an iOS software update which will be available next week.
"It will allow us to gather information over the coming weeks which may potentially help us improve the algorithms used to manage battery performance and shutdown," Apple said.