Consumer watchdog again asks Apple to rectify iPhone battery problem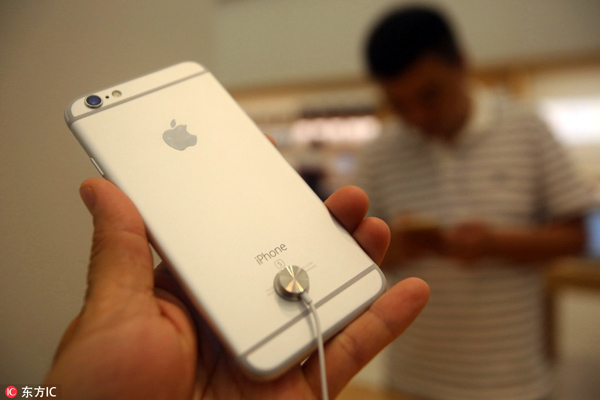 A customer tries out an iPhone 6s smartphone at an Apple Store in Shanghai, June 21, 2016. [Photo/IC]
China's consumer protection watchdog once again on Tuesday asked Apple Inc to explain and provide solutions to malfunctions reportedly found in iPhone 6/6Plus and 6s/6s Plus models.
According to the China Consumer Association (CCA), many consumers continued to complain after Apple announced free battery replacement to short-listed iPhone 6s users, claiming that the abrupt shutdown problem also exists in iPhone 6, iPhone 6 Plus and iPhone 6s Plus models.
As some consumers have raised questions about the terms and conditions, the CCA has requested Apple to improve customer service for battery replacement, prepare enough components to replace batteries efficiently, and meet basic consumer needs for normal wireless communication.
Apple has not yet responded to the letter.
The matter is getting intractable as some consumers, who are qualified for the replacement program, have reported that new batteries are in short supply.
According to Beijing Morning Post, customers have to wait for one to two weeks to get their devices' batteries replaced at an Apple Store or an authorized maintenance sites.
Apple introduced a free replacement program on November 21, aiming to solve recent reports on the unexpected shutdown of its iPhone 6s.
The official website of the company reads: "This is not a safety issue and only affects devices (iPhone 6s models) within a limited serial number range that were manufactured between September and October 2015."
The company has asked users who have experienced unexpected shutdown issue to visit an Apple retail store or an Apple authorized service provider and have their device's serial number checked to confirm eligibility for a free battery replacement.