Apple Watch Q3 sales down 71% to 1.1 million units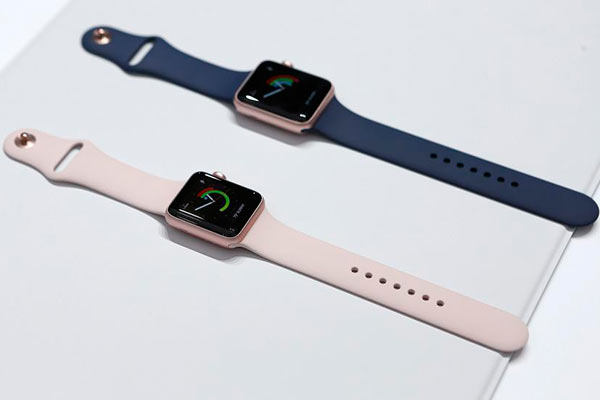 Versions of the Apple Watch Series 2 are displayed during an Apple media event in San Francisco, California, Sept 7, 2016. [Photo/Agencies]
Apple Watch is still the best-selling smartwatch, but not the best-selling smart wearable, Sina Tech reported citing a new report from research firm International Data Corporation.
Apple Watch barely entered the top five smart wearables, as less expensive fitness bands dominate the market, and this trend has started since the beginning of this year.
Apple shipped 1.1 million Apple Watches in the third quarter, down 71 percent from a year earlier, IDC estimated, and it was also the only vendor to see a decline in sales, compared to Fitbit, China's Xiaomi, Garmin and Samsung.
"Where smartwatches were once expected to take the lead, basic wearables now reign. Simplicity is a driving factor and this is well reflected in the top vendor list as four out of five offer a simple, dedicated fitness device," IDC research analyst Jitesh Ubrani said in a statement.
In terms of wearable device overall, Apple took up a market share of 4.9 percent, while the market leader Fitbit occupied 23 percent.
Chinese electronics company Xiaomi, which took up a market share of 16.5 percent, shipped 3.8 million wearable fitness bands in the third quarter, up 4 percent from a year earlier.
But when it comes to the smartwatch alone, Apple Watch was still the No 1, with a market share of 40 percent, followed by Garmin and Samsung.
In September, Apple launched a new version of Apple watch, Apple Watch Series 2, and improved on the original watch with a faster processor, waterproofing, GPS and a brighter display.